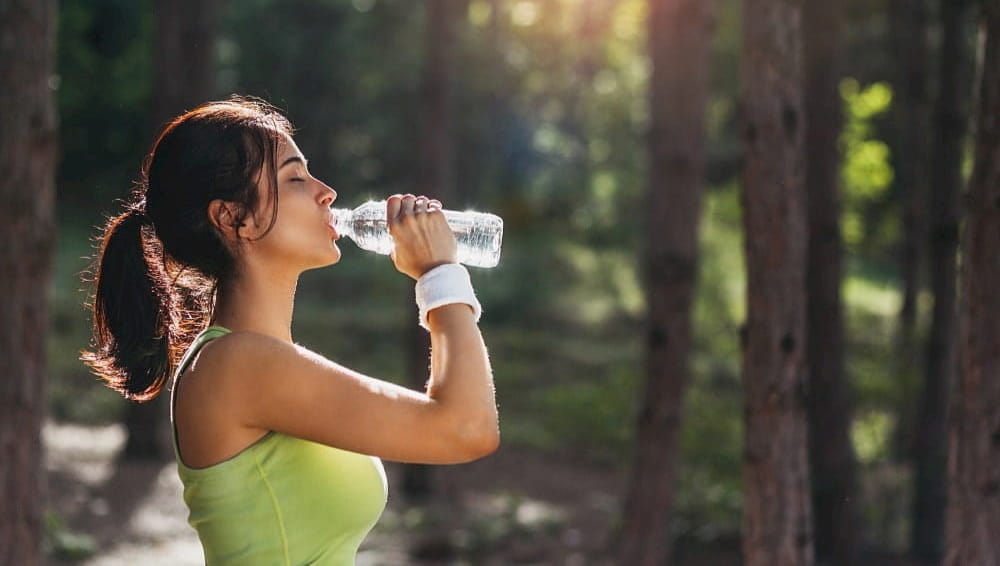 Are you concerned about exercising in the sunshine? Don't let hot weather hold you back. We're sharing our top tips for how to stay safe in hot weather.
With the start of summer arriving in Australia, it's a popular time to participate in fun outdoor activities, like playing sports, going to the beach and swimming in the pool.
However, with hot weather comes certain dangers, especially for young children and older people. As a result, it's important to remember some common safety tips if you or your children will be outdoors in the coming months.
In this post, we will share three of the top tips to keep in mind as you begin to plan your summer fitness activities. Read on to learn how to exercise safely in the warm summer weather.
Drink plenty of water

The health benefits of water are nearly endless. While it's important to stay hydrated at all times of the year, it is especially vital during the summer, and particularly so if you plan on exercising outdoors.
When you work out in high temperatures, you sweat more, which can lead to becoming dehydrated more quickly. Drinking water can help replace the fluids you lose during your fitness activities. Health professionals recommend consuming water before, during and after exercise to remain adequately hydrated.
Work out during the cooler hours of the day

If you are passionate about exercising outside during the summer, there are certain ways you can do it more effectively to keep yourself safe. One of the simplest ways is to schedule your workouts during either the early morning or late evening hours, when the temperatures have dropped a bit.
If your schedule doesn't always permit workouts at these times, you might consider completing some of your exercises inside on certain days or while the sun is at its brightest.
Apply (and reapply) sunscreen

No matter the time of year, it's crucial that all Australians wear sunscreen when they are outside. The sun is especially strong and can burn your skin rather quickly without proper protection. However, this is particularly critical during summer-time, when the sun is at its brightest.
The Cancer Council recommends applying sunscreen about 20 minutes before going outside and using products that are labelled broad-spectrum, water-resistant and at least SPF 30. As you sweat or go in and out of a body of water, make sure to reapply throughout the day.
If you're a parent, be sure to keep these tips in mind while you send your children to their summer activities and sports. Equip them with enough water and sunscreen to last throughout the day and make sure they recognise the importance of drinking enough water and applying sunscreen.
If you're still trying to find healthy activities for your kids to participate in this summer, check out the offering from your local PCYC club. You will find programs including boxing training, gymnastics clubs and non-athletic activities as well.
The staff are highly trained to empower your children to reach their potential and become leaders in the community, while keeping them safe in the summer sun. Find your local PCYC club and explore the list of programs and activities here.
Read Also: