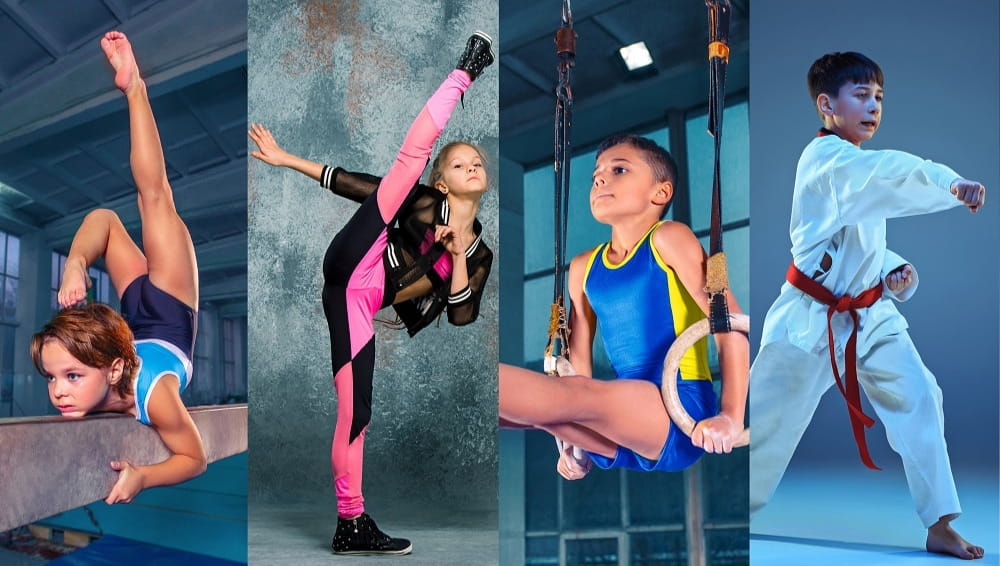 Struggling to keep busy during the school holidays? Here are some winning ideas on how to keep the kids active over the school breaks.
As a parent, it can be difficult to know what to do with your children during the school holidays. You want to put them into programs and activities that enhance their life, rather than leaving them to their own devices but sometimes these hobbies can be expensive. However, we all know that the alternative with kids and teenagers, is that boredom can, unfortunately, lead to poor choices.
Fortunately, there are a number of fun and beneficial activities that your little ones can participate in over the summer holidays that are cost effective and fun! 
Here are four ideas that will benefit children and parents alike:
Gymnastics 

Your little ones are probably running, jumping and twirling around the house already, so why not enrol them in a gymnastics club? This is one of the most-loved activities for youngsters to take part in, as they're able to work on skills that they can later show off to their parents.
However, the advantages of gymnastics extend far beyond the physical benefits. When kids do gymnastics, they learn invaluable life skills, such as coordination, social skills, balance, discipline and more.
Boxing Training

Boxing is one of the best ways that youngsters can learn how to defend themselves. As they attend regular boxing training, they will interact with teachers and fellow students, which also teaches teamwork and respect for others.
Boxing is suitable for kids (and adults) of all ages, and it is an excellent way for people to keep fit and build up their self-confidence.
Martial Arts Programs

Not only is martial arts a healthy way for kids to release extra energy, but it also teaches them practical skills that they can use for the rest of their life. The specific exercises depend on the type of martial arts that your children enrol in, but many of the core tenets are the same – including discipline, practice and humility.
As with boxing, children will learn the essential strategies of self-defence through martial arts. Plus, they will begin to understand the importance of dedication and self-discipline as they receive belts of higher ranking and colour.
Music Classes

Finally, playing a musical instrument is another useful skill for children to have. They are able to express their creativity and understand how to commit to a craft that might not necessarily come easy to them.
Kids often get excited to perform songs for their parents, so don't be surprised if your little one drags you into the living room to watch them practice for an upcoming recital! Plus, if you also have musical talent, you can join in with them and make it a family affair.
If you're a parent in New South Wales and seeking out activities for your child during the school holidays, visit the PCYC website to find your nearest club and learn about our programs. We offer a wide range of athletic, creative and musical activities, where your little one will learn important life lessons and feel empowered in their community.
We are a not-for-profit organisation operating in many cities and towns throughout NSW, including Sydney, Penrith, Campbelltown, Newcastle and Orange. Drop into any centre to learn more and enrol your child today.