Start or continue your health & fitness journey with PCYC NSW today! We're got a huge range of gym and group fitness classes on offer across NSW, so you're sure to find an option to suit your needs near you.

PCYC NSW clubs that have a dedicated gym and fitness space are committed to offering a range of gym and fitness options that cater for all ages and skill levels.

Our gyms are safe, inclusive and affordable with a variety of options to suit your needs. As a community based gym, PCYC gyms are able to cater for all fitness levels and budgets that give you the right balance of training and motivation.

Every PCYC gym has a different set up and that is what makes us so unique throughout NSW. Whether you are training for the first time or are a regular, we offer the following;

Gym & weights
Personal training
Functional Fitness
Group fitness classes
Weightlifting/Power lifting

PCYC NSW gyms offer no lock in contracts, no joining fees and no fixed contracts making us the perfect option for everyone!
We have modern, inclusive, family-friendly facilities, and have been offering quality service since 1937.

By training at a PCYC gym, you are working out where it matters, and supporting your local community.
So, what are you waiting for?

Hit the button below to fill in the form, and someone from your local PCYC gym will be in touch with you soon.

Sign up for $4 a week*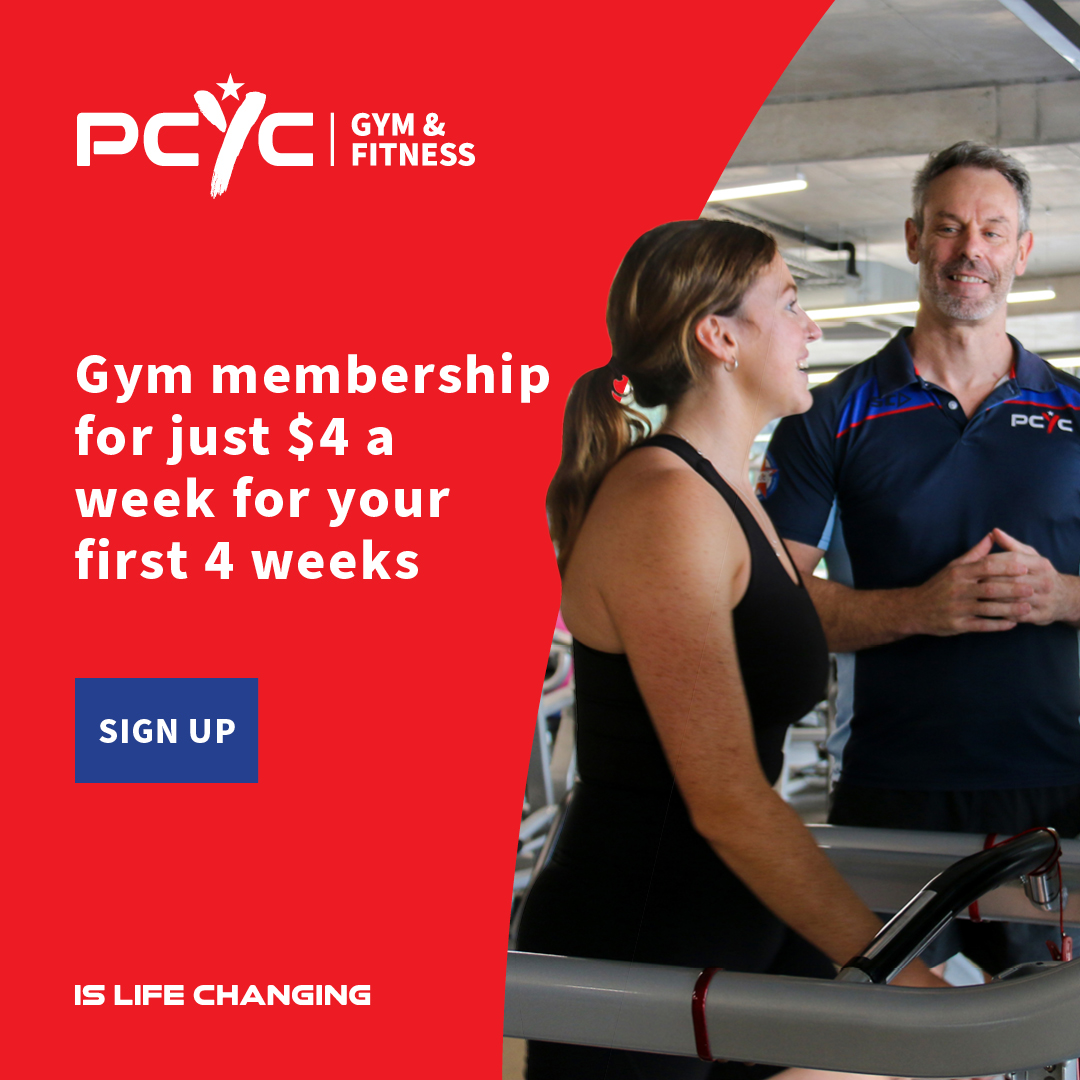 4 x 4 IN AUTUMN 2022

Sign up for a gym and fitness membership with PCYC NSW in May or June for just $4 a week for your first four weeks!

Safe, affordable and with the best local gym offers near you, PCYC is helping you kickstart your fitness journey this Autumn. There's no better time to try out our facilities, classes and equipment. No lock in contracts, friendly, attentive staff, and you'll be working out while giving back to your community - it's win, win!

Hurry, offer only valid until 30 June 2022. Terms and conditions apply, see below.

Simply hit the 'Enquire now' button to fill in the form and select your local PCYC gym and one of our staff members will be in touch to get you started. Alternatively, pop into see us at the club and we'd be happy to help get you started.

Terms & Conditions:

• Offer valid for new membership sign ups, up until 30th June, 2022. $4 membership weekly fee for the first four (4) weeks from sign up date. Following this period, standard DD rates will apply. Pro-rata amount for standard membership rate to be paid up front.
• For first time users of the gym (or contacted by club)
• Not in conjunction with any other offer
• Not redeemable for cash
• Must be at least 16 years of age to join
• Offer is only available at participating PCYC Clubs
• PCYC NSW is a Covid-safe environment. Please support us by adhering to our conditions of entry.