PCYC is a unique partnership between NSW Police, Rotary and the Community offering an amazingly diverse range of services to serve the community and empower young people to reach their potential.
PCYC NSW is a values-based operation focused on people - the members we serve and the communities in which we operate - and across the state, over 800 staff and 1,500 volunteers make it possible for us to deliver local services to meet individual community needs.
PCYC Taree is no different! We are eternally grateful to our hardworking and talented team. Learn more about our wonderful staff, coaches and officers below, and drop in anytime to say hi in person. They'd love to meet you!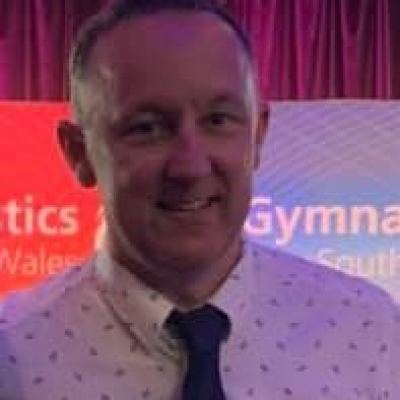 Justin Hayes
Manager
Every great organisation has a leader who keeps the staff, volunteers, and members motivated. Club manager, Justin Hayes does so with his big ideas and with the way he's never afraid to get in and do anything he tasks another with. On any day, you are equally likely to find him collaborating with others, planning new events and projects, as to catch him mowing the lawns out the front of the club because it 'just needs to be done.' Justin has been involved with PCYC for many years, in a variety of roles from athlete and volunteer to Club Manager. He empathises with everyone who walks into our club and strives to make it a place where the community feels safe, welcome, and valued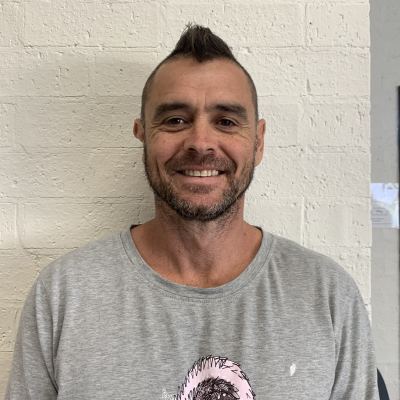 Gary Crawford
Boxing Trainer
Boxing Trainer – Gary Crawford Gary is an integral part of our team in Taree as the head trainer in the clubs ever-growing boxing program. He is passionate about sport and our community, utilising the skills and discipline of boxing training to help prepare young people to be active in life. In our new Boxing Gym, training sessions are hard, and excuses are not accepted, and this positive culture is driven by Gary and his team of assistants.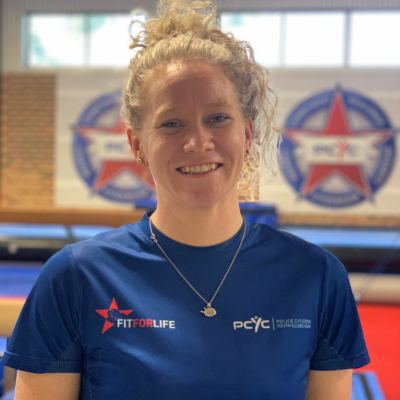 Penny Schubert
Gymnastics Co-ordinator
Penny Schubert is the effervescent Head Coach of our Gymnastics and School Sport programs, and mentor of our junior coaching program. Her passion and commitment to nurturing new coaches, means that the clubs future coaching team are in very capable hands. Penny's extensive gymnastics career started at 2 years of age in PCYC's Kindergym program, and seen her representing our community and country on numerous gymnastics teams, as well as studying abroad at the renowned Danish Gymnastics School – Ollerup Academy Physical Education.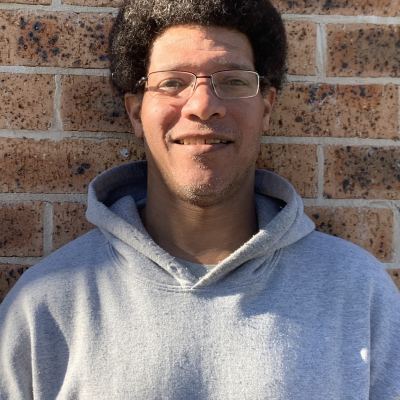 Elliott Bruton
Basketball Coach
Elliott is our exuberant and energetic Basketball Coach, who also delivers school sport programs, cultural engagement programs and helps out with the Morning Breakfast program. Elliott's passion for the sport is demonstrated through the 'Learn to Play' sessions, 3 on 3 competitions, and mixed social games, and is well supported by his family of basketball legends, and the Bruton Basketball Academy.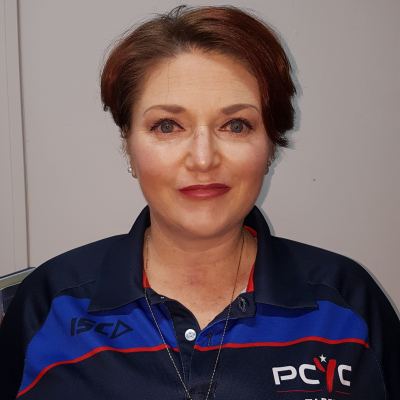 Donna Lumantas Hooke
Driver Education Co-ordinator
Donna has been a committed member of the PCYC team for many years, first getting involved at the club as a Gymnastics Mum. As the Driver Education Co-ordinator, Donna runs the Traffic Offenders Intervention program (TOIP) and co-ordinates the Safer Drivers Courses (SDC) both here in Taree and Port Macquarie. These programs, along with her support of all activities at the club allow her to positively influence young people from our community and see them grow to achieve their goals and dreams in life.