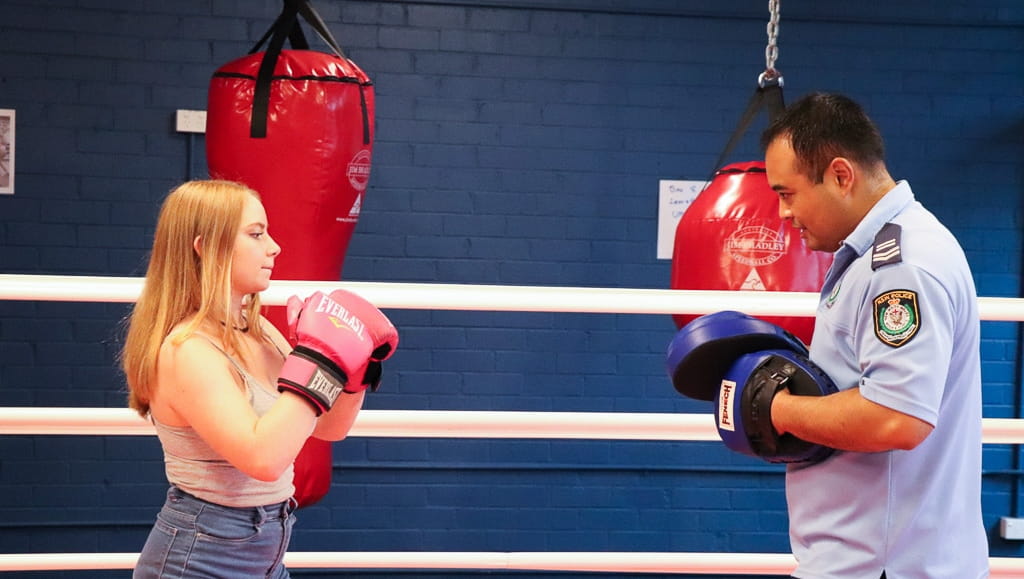 PCYC is passionate about empowering young people and helping them get active in both sport and in life. Discover why PCYC encourages youth to get active.
Regular physical activity has always been good for overall health, yet according to Government Research around 4 out of 5 children in Australia don't get the necessary 1 hour of physical activity per day. When you consider that exercise is necessary for physical and mental wellbeing, this is a real failure and a national problem - one that PCYC helps to address. 
For young kids today, it's become easier to spend more time in front of screens rather than the outdoors, and the rise of smartphones has meant that often children opt to connect socially rather than face to face. This can mean that kids are missing out on both the physical and social benefits of exercise.
The challenge today seems to be about getting kids to sit less and move a whole lot more. A mission that PCYC is passionate about.
How does PCYC encourage kids to get active?
PCYC has long been a champion of encouraging kids to be physically active. Since 1937, a vision to empower young people has resulted in the PCYC becoming a leading youth-centred organisation. And together with the NSW Government, the Creative Kids and Active Kids rebate programs help kids move more by reducing some of the costs.
We run various activities, events and programs that encourage everyone to be more active, especially youth. We believe that there are so many benefits to being active that extend beyond being healthy.
The top reasons why PCYC encourages youth to get active
Discover the top reasons that PCYC thinks it's important for young people to be active:
Healthy development
Exercise builds healthy bones, muscles and joints. As well, it strengthens both the heart and lungs. When kids don't get enough physical activity, their development suffers. Current guidelines propose 60 minutes of physical activity per day to achieve health benefits.
Better mental health
New research is always linking physical inactivity and poor mental wellbeing. Depression is a serious condition. And young people aged 18-24 are generally more at risk of mental disorders compared to the other age groups. Clearly, regular physical activity can improve mental wellbeing.
Better weight management
Being less sedentary will lower the risk of developing conditions like obesity. In Australia, some 28% of kids and adolescents are overweight or obese. But this is a worldwide problem too. Lack of physical activity, together with poor eating choices and habits are to blame for this. Overweight children are even more prone to become overweight adults.
Improved lifelong health
Getting kids to get active means that they remain healthy for their entire lives. It's much easier to instill healthy habits in a child compared to breaking bad habits in adulthood. Start them early for maximum success.
Some kids need to try out a full spectrum of activities to find the one they love. You can help them by utilising the Active Kids rebate program to offset the cost of a new activity. Get the kids out and about and let them see what is available at their local PCYC. You never know – the gymnastics or boxing club might just be something they really love.
Read Also: