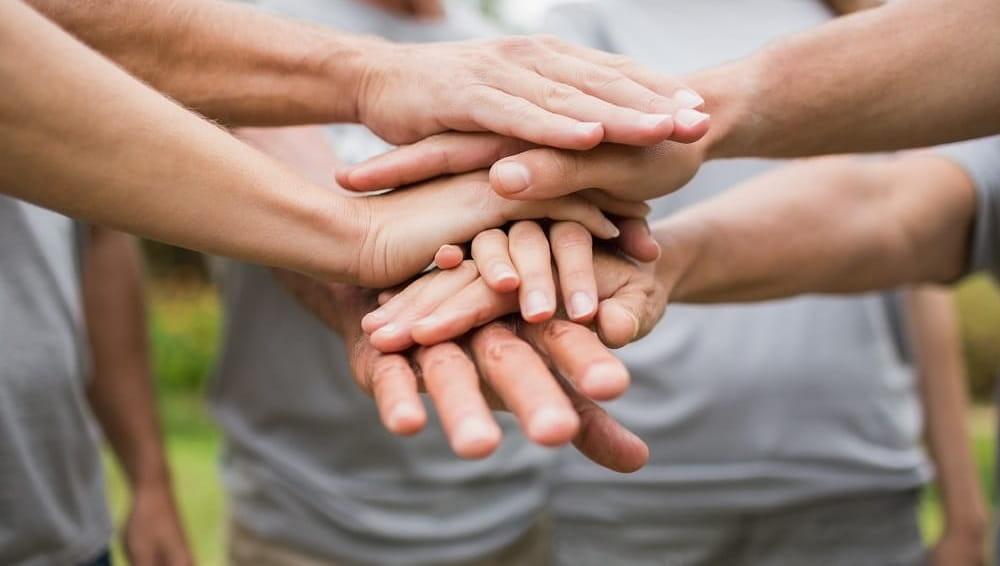 Are you looking for a way to give back to your community? We're taking a look at the ways that volunteering can benefit you and the people around you.
As we get older, the pressures of life may change our decision behaviour based on the tangible reward for our time and effort. We start to think, "what do I get out of this?" rather than "how can I play my part?", which leads us to remind ourselves that volunteering your time can indeed be rich in rewards in it's own way.
With the bushfire tragedy sweeping Australia, we see selfless volunteer firefighters risking their lives for their country, land and fellow men. While firefighting isn't a realistic way for everyone to volunteer in their community, it's important to reflect, how else can I help make a positive impact on my local community, what benefit can my time and effort make? You'd be surprised how little can go a long way for you and your community.
Helping those less fortunate get a head start
We all want to see a striving community where each member has basic necessities and stability in their lives. Unfortunately this isn't the case with thousands of Australians living in poverty or homelessness each year. A great way to give back is my volunteering at a local shelter, community kitchen to cook up some meals or even your local op-shop which raises money for their respective charities. There is nothing better than spending some selfless hours which require little or no skill to make a positive impact in your community and your self satisfaction.
Saving lives
If you're more about making the maximum impact of your time, you can literally save lives during your spare time. Becoming a volunteer First Aider, Medic, First Responder or even Paramedic can make a huge impact on your local community as your task will be their health and safety. Stationed at events, concerts and all types of gatherings, it's an incredibly rewarding job in the community which is regarded highly and respected. It's important to note, with the importance of such a role, high levels of training and certification are required regularly. Check online for more details.
Making some new friends in unexpected places
If you have some spare few hours, your local nursing home can be a great place to volunteer your time through social interaction which can give back both ways. If you have a musical talent, why not offer to put on a show, help with arts and crafts or just sit and chat with the locals over a cup of tea. You'd be surprised how much fun you can have and learn from the people who have the greatest life experience and stories in your local area. Give your local nursing home a call to see what dates and times work well for the residents.
Share your skills and pay it forward
If you have a special skill, whether it be a sport, educational, artistic or musical, a great place to volunteer at your local community club. If you know how to box, why not run some local boxing training at a park for families, or at a boxing club for underprivileged kids at your local PCYC? You'd be giving back the richness of your knowledge to children and adults alike, paying the passion of your hobby or skills forward and keeping it alive in your community.
The ways to give back to your community are endless and invaluable. Through local schools, hospitals, simply spending time with an elderly neighbour or running a fitness class an hour each week at your local PCYC to encourage healthier lifestyles. Each and every minute you put into your community through volunteering, the reward of giving to a greater good, setting a great example in your community and self satisfaction of your good deed are so much greater.