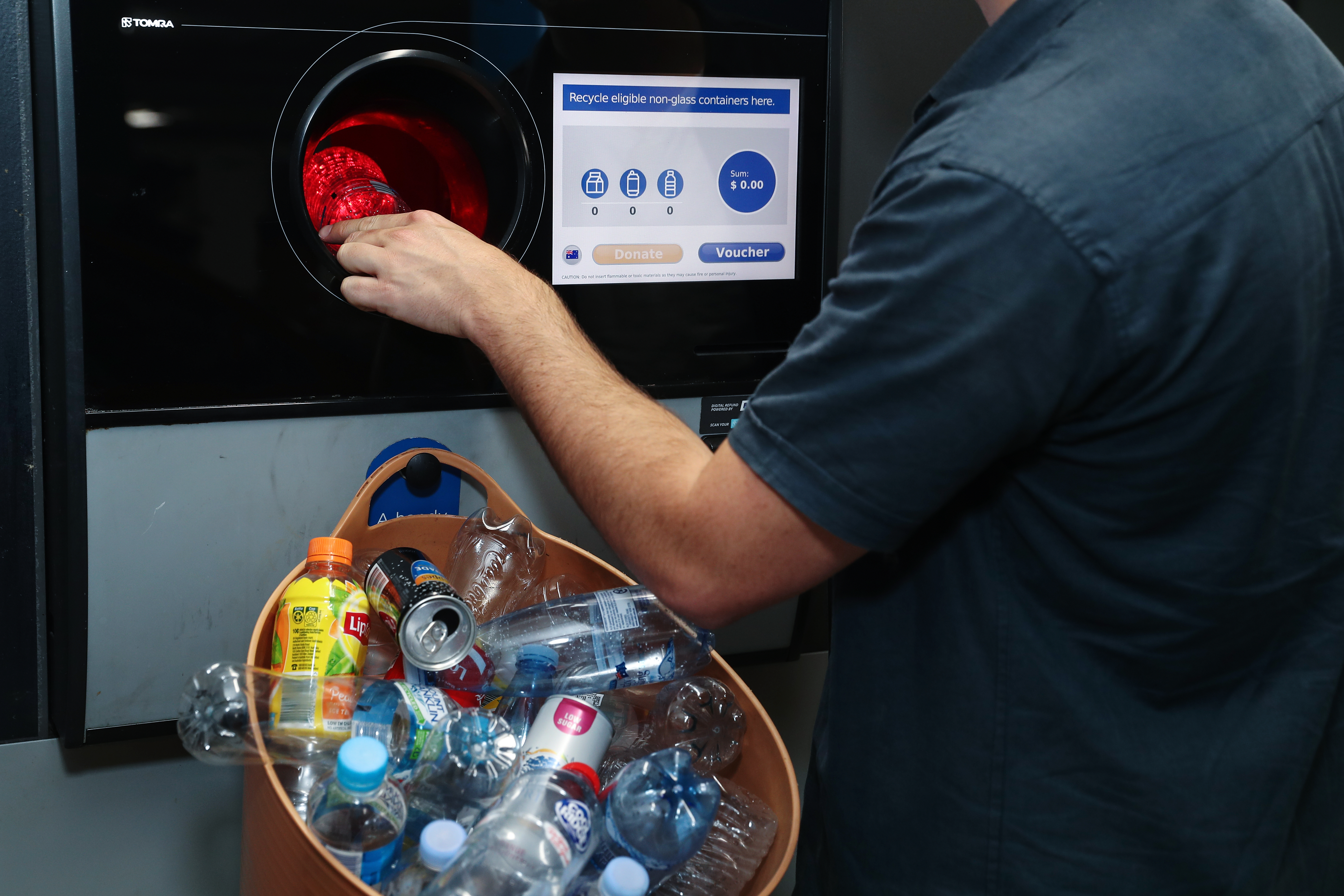 Thousands of Australian families, schools, community groups and businesses have embraced Return and Earn and PCYC NSW is proud to offer multiple machine locations at clubs across the state.
Return and Earn is a NSW Government initiative, aimed at reducing litter and diverting millions of drink containers from landfill to be recycled. A refund of 10 cents for each eligible container goes back to the consumer, who has the option to donate some or all of the refund to a charity such as PCYC NSW.
Collecting your eligible containers and taking them to one of our Return and Earn recycle centres is a great environmental win and your generosity in selecting to donate to PCYC NSW makes a life changing difference to young people across NSW.
How does it work?
Collect eligible drink containers – simply look for the 10c refund mark on the container label to make sure it's eligible
These containers must be in good condition (not crushed or broken), empty and have the label with the 10c refund mark attached.
Not all bottles, cans and cartons are included in Return and Earn. To help you work out what can and can't be returned, use this container checker.
Remember, even if a container isn't eligible for a Return and Earn refund, it can still be recycled through your household recycling collection (i.e., milk, wine, cordial, spirit bottles).
Take your containers to your local Return and Earn machine
FIND YOUR NEAREST RETURN POINT HERE
Earn a refund or make a donation to your local PCYC club
How to donate your 10c refund to PCYC NSW
When recycling eligible containers at your local Return and Earn machine, you can choose to donate to PCYC via the Return and Earn app.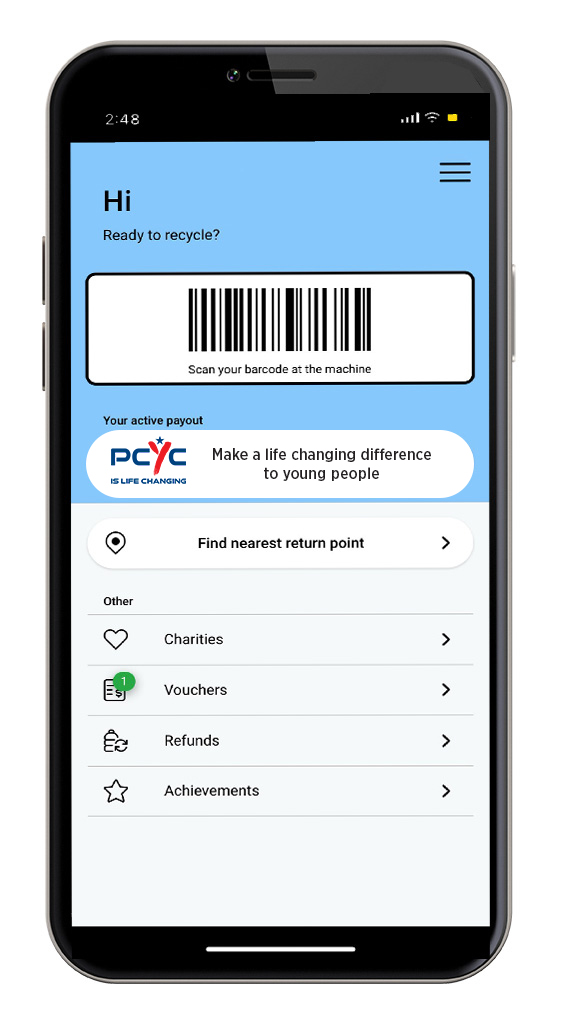 Here's how:
Download and register on the FREE Return and Earn app (available here)
Search for 'PCYC' on the "Charities" menu and select your preferred club
When your preferred club is entered, scroll down and press "SET AS PAYOUT"
Scan the app at your local Return and Earn machine
Start returning your containers and press "Transfer" on the machine screen when finished
The Return and Earn app lists more than 45 PCYC clubs around the state, all of which can receive the generous donations from customers. 100% of the donations goes towards supporting youth in local communities.
For example, if you select PCYC Mount Druitt as your preferred pay out option on the Return and Earn app, and choose to donate 50 drink containers with a refund of 10 cents for each container at your local Return and Earn machine, you'd be donating $5.00 to help PCYC Mount Druitt support their local youth.
If it's more convenient, you're welcome to drop off your eligible bottles or cans directly in your local club's Return and Earn collection bag. Contact your local PCYC to find out more.
Why should I donate?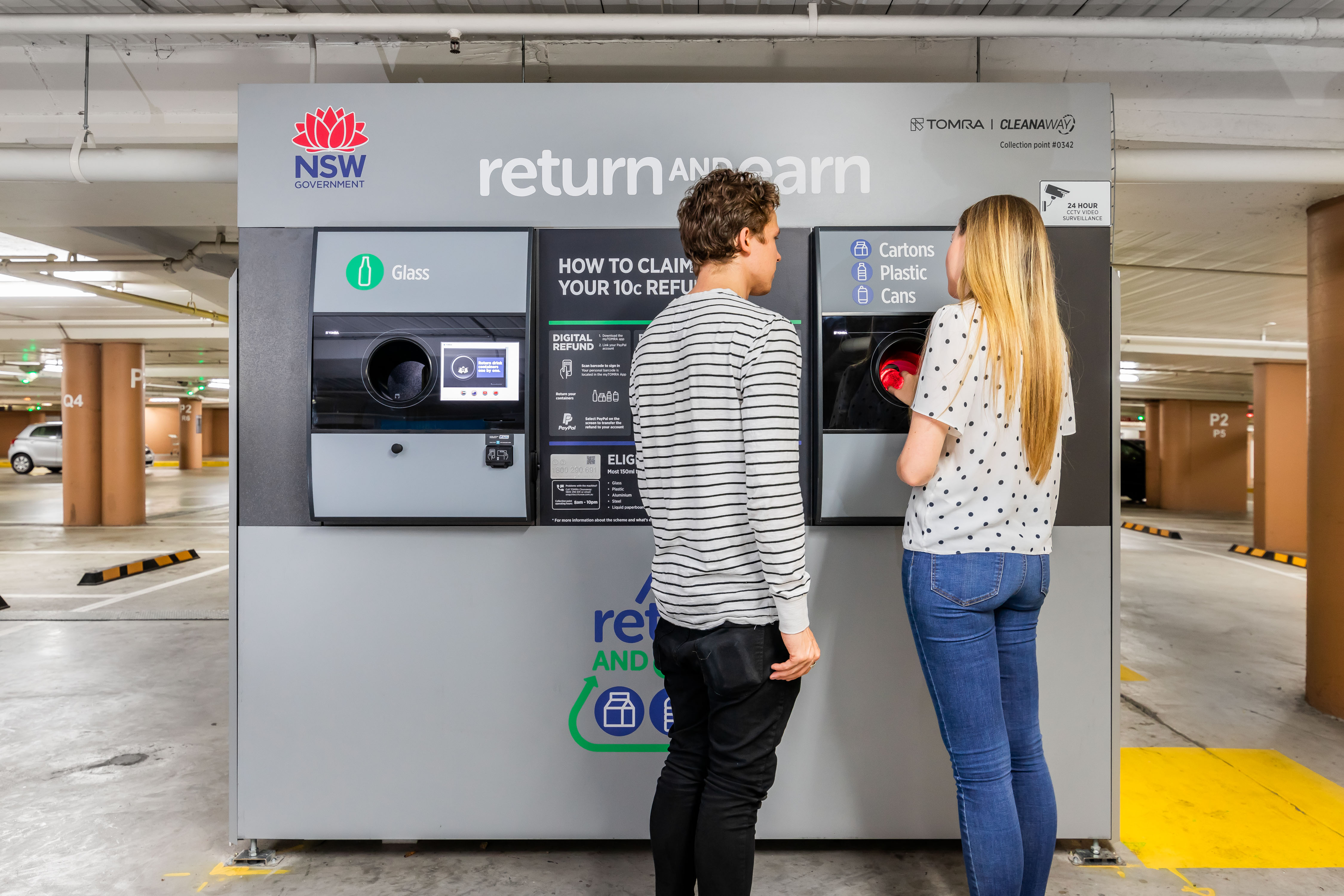 PCYC NSW is a registered charity, whose mission is to empower young people to reach their potential through Police and community partnerships. We rely on generous donations from the public, members and businesses, to carry out our life changing youth programs to our 70,000+ youth members.
By choosing to donate your Return and Earn refund, you are bettering our community and the environment by reducing litter and removing precious high-quality materials from ending up in landfill. You will also be contributing to our life changing youth programs and making a difference to vulnerable, at-risk and disadvantaged young people across NSW.
Visit www.returnandearn.org.au for more information.
DONATE YOUR 10c REFUND NOW!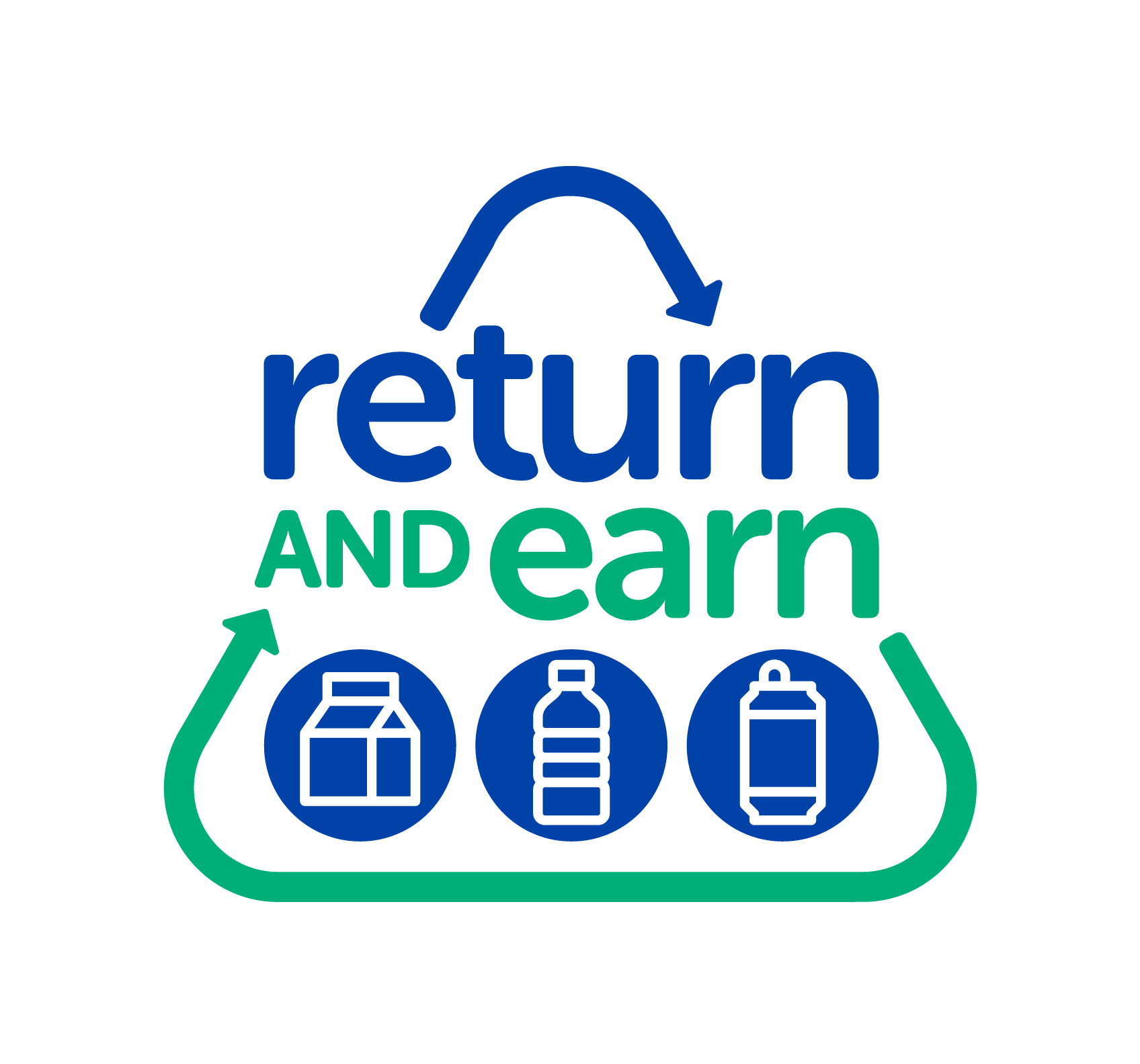 Read more
The benefits of volunteering in your community
The importance of building mental resilience in young people