PCYC NSW's Stay Active Series continues! Regular exercise is good for our physical and mental health, especially during these challenging and uncertain times.
Want to build a strong core? Look no further! Follow our professional Fitness trainer, Liz with her amazing core workout that can be done at home with no equipment! A strong and stable midsection can give you better balance and better posture, and it can even help reduce back pain.
PCYC NSW is here to help you stay active, and celebrate our favourite sports with a series of fun, easy-to-do fitness challenges that can be done at home.
Your core stabilizes your body, allowing you to move in any direction as well as having proper balance. It also helps prevents falls and supports your body, improving overall balance and stability.
Clear some space on the floor, it's time to try the moves fitness pros use to strengthen and stabilise!
Home Core Workout | Stay Active Series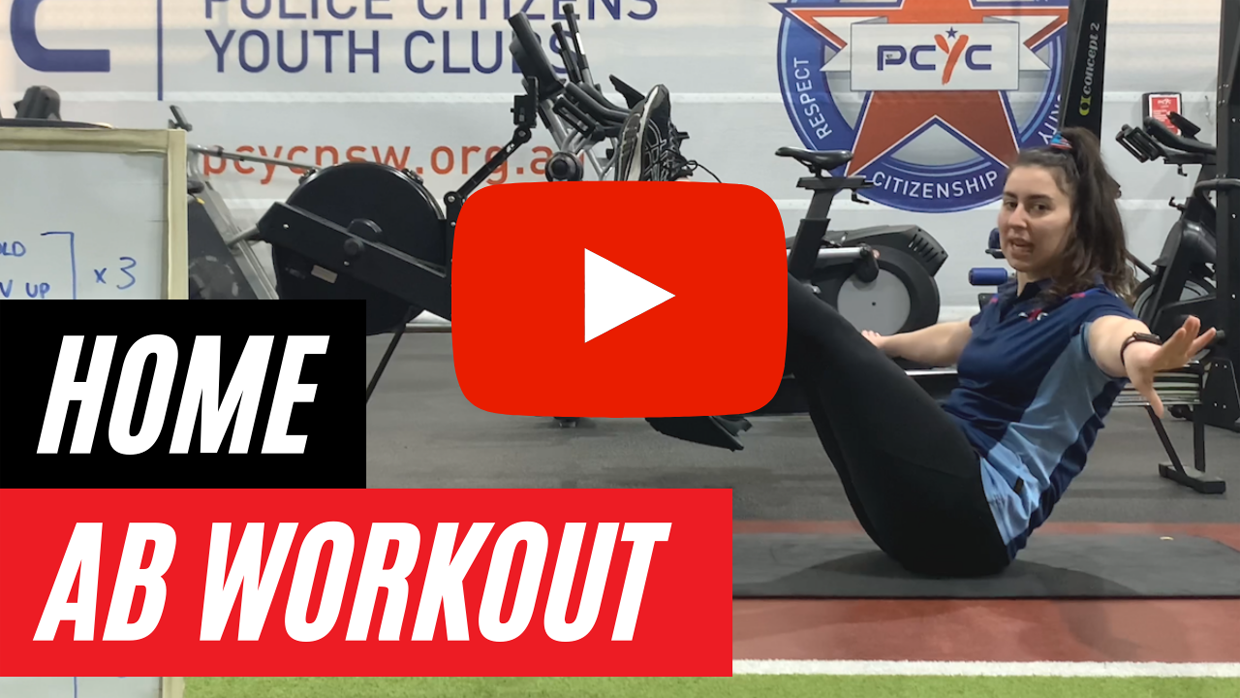 Core workouts are an example of body-weight based strength training, also called weight training or resistance training, is an important part of any fitness routine. It helps make you stronger and also builds muscle endurance. Strength training is a versatile type of workout that you can do almost anywhere. While it's a popular exercise option at many gyms, you can also build a robust strength training program that you can do in the comfort and privacy of your home, making it a perfect Lockdown option. Plus, when you're at home, you get to choose your own workout music! If you want to add increased resistance, you can look for household items such has bags of sugar, or a full 2 litre water bottle, to add some extra weight.
Research has shown that strength training can benefit your health and fitness in many different ways, including building lean muscle mass, boosting metabolism to make weight loss easier, boosting flexibility and improving range of motion (which helps you with all other sports and activities you partake in), and has even been shown to improve brain health and cognitive functionality.
Another huge benefit relates to mental wellbeing. Strength training, and other types of regular exercise that builds on strength and fitness, have been shown to raise your energy levels, help you sleep better, and overall improve mood.
PCYC NSW is here to help you cultivate a home-based exercise routine, as a super easy and convenient way of fitting in a workout without leaving your living room.
Of course, when the time comes to get back into the gym, many PCYC NSW clubs have dedicated gym and fitness spaces, and are committed to offering a range of gym and fitness options that cater for all ages and skill levels. Our gyms are safe, inclusive and affordable with a variety of options to suit your needs, fitness levels and budgets, and are here to give you the right balance of training and motivation. Find your local PCYC Gym and Fitness centre today to enquire about our memberships and start building on your Fitness routine.