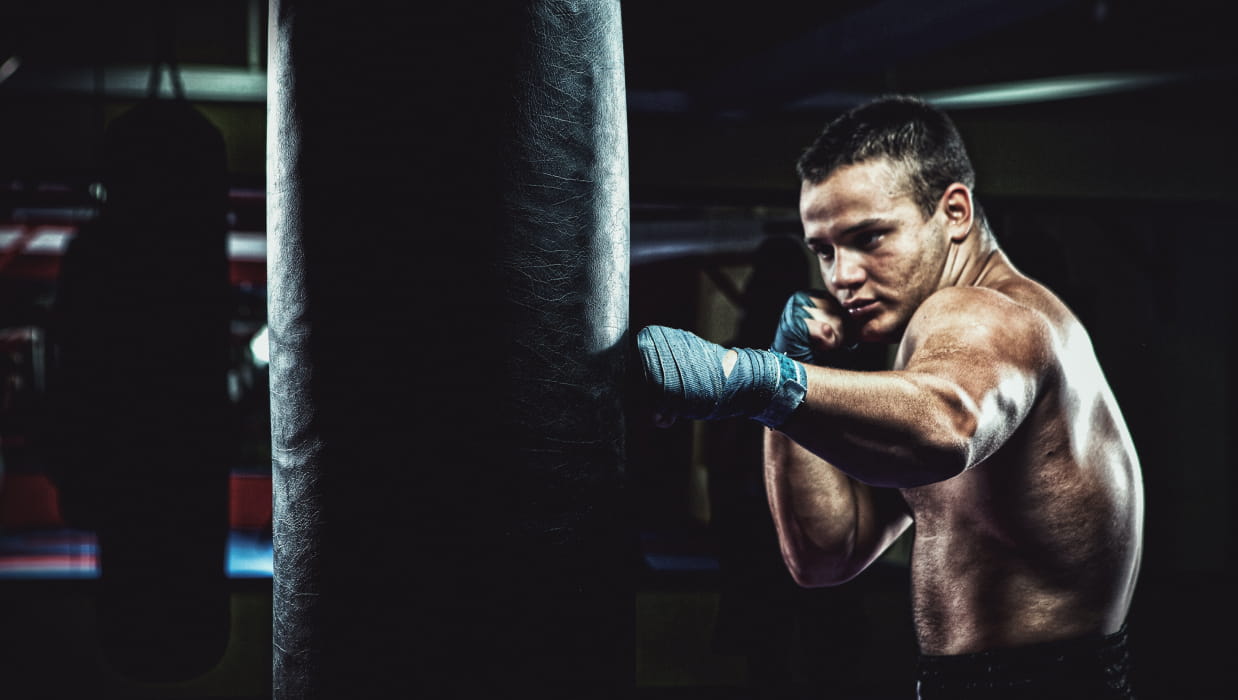 Are you looking for a New Year's resolution that helps you to get fit and stay active? Boxing could be the ideal solution for you. Equal parts fitness and mental strength, boxing is a great sport to take up as a resolution to better your lifestyle.
Each day we get closer and closer to Christmas, which is an amazingly exciting time! It's that time of the year when we attend lots of parties, exchange gifts and often over-eat, not just good food, but all the sweets, shortbreads and cakes. Following close behind Christmas is the new year, and with that comes the making of your New Year's Resolutions.

Why are New Year's Resolutions sometimes not the best idea?
Every year millions of people make promises to lose weight, to start boxing training, to take up a sport, and for most people, those goals are too hard to attain. Many people start with good intentions, cook a few healthy meals, join a gym, take up boxing training. You feel like you are on a roll, you can see the weight loss, the fitness returning, but did you know that of all adults who make a New Year's Resolution, only about 8% actually stick with it.
Why is that? For some it's simply a lack of self-control, for others they have simply set the bar too high and the goal is unrealistic. For many of us, New Year's Resolutions can actually have a negative effect and stifle our progress. This is why taking up an activity that we're more likely to stick to over the long term can be a much better option than making your New Year's Resolution something abstract like losing weight or saving money.
Why is boxing training a great New Year's habit?
Taking up or continuing with boxing training is a great way to get in shape or to stay in shape next year, and is a New Year's Resolution that you can actually stick to. Boxing training is a fun activity, a great way to meet new people in a relaxed environment. Plus, you can take a boxing training class for any age and level of fitness so it's very inclusive.
So, why not do your body and your confidence a favour and put boxing training on your New Year's Resolutions list?
If you make just one goal for next year, the beginning of a new year is always a good time to make a change. Make one goal and work really hard on achieving it. The goal of boxing training will have a positive impact on your life.
Always plan out your goal, while you want to take up boxing training, what is it you want to achieve? Be specific about your goals, this will help you stay focused, and when you have a set goal, it makes it harder to avoid it.
Tell people that you plan to start – or continue with boxing training in the New Year. Let them know what your ultimate goal is – to step in the ring and fight? To become fitter? To gain confidence? Whatever your reason, when you let everyone know you are less inclined to stop or quit. When you share those goals with your friends and family, they'll be interested to see how you are progressing and that will help keep your motivation up.
Starting boxing training might be hard to start with, but the more you get into it, the more fun you'll have and when you start cutting through some of those smaller goals: you feel yourself getting fitter, gaining muscle and shape – you will be so glad you stuck to your one New Year's Resolution.
 Read Also:
Step into the ring and feel the benefits of youth boxing
The psychological benefits of gymnastics