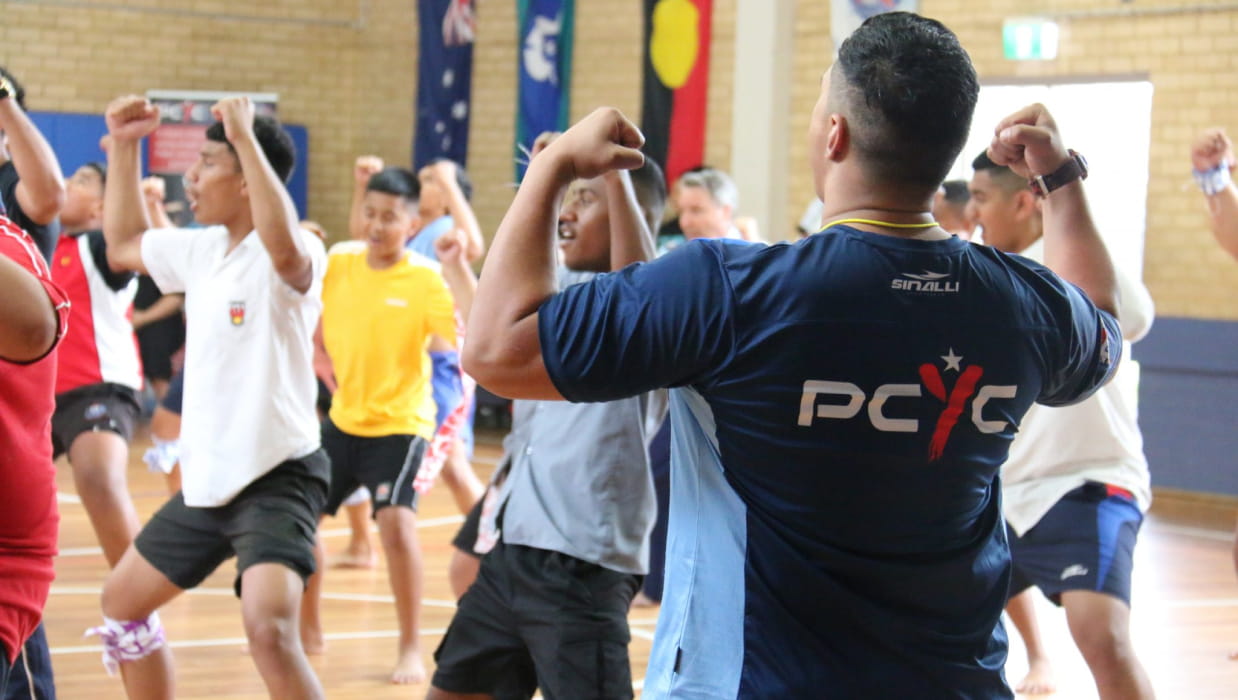 PCYC Blacktown held a workshop for young Pacific Island leaders. The all-day leadership workshop is the introduction to the Haka Warriors program 2021. Ten schools in western Sydney are participating in the program, which is designed to challenge Pacific Island youth by using the cultural war dance of the Haka to connect and promote positive behavioural and emotional change.
The young men in the workshop were chosen by their schools as leaders who will drive the program with participating students.
PCYC CEO Dominic Teakle said the program is an important initiative by PCYC Blacktown club manager, JoJo Tau, together with schools in the Blacktown area, the Pacific Islander community and NSW Police.
"Haka Warriors showcase resilience, respect and sense of community by connecting young people with their culture," he said.
"Working with Police, community and local high schools, PCYC NSW has created a program that allows young people to express themselves in a controlled and respectful manner."
Haka Warriors launched in 2019 and ended the year with performances at the first Pacifica Haka Warrior Champions in December. The Championships were cancelled this year due to COVID-19 restrictions, but they are planned for April 2021.
Work is currently underway on a sports day for leaders on 16 December (details to be confirmed) and a second leadership workshop, which will be held 17 March 2021.
PCYC Blacktown club manager, Jojo Tau, said the program needs the support of the community to succeed.
"We have 274 boys participating in the program and we are looking for sponsors to help us make this experience a life changing one for them," she said.
"If anyone would like to sponsor this amazing program we would love to have them on board." 
More information:
The 10 school participating in the PCYC Blacktown Haka Warriors program are -

The program is being supported by the NSW Council for Pacific Communities. Chairperson, Mal Fruean attended the workshop.
If you are interested in adding your support to the Haka Warriors program, please contact Jojo Tau on 9622 3470 or email This email address is being protected from spambots. You need JavaScript enabled to view it..