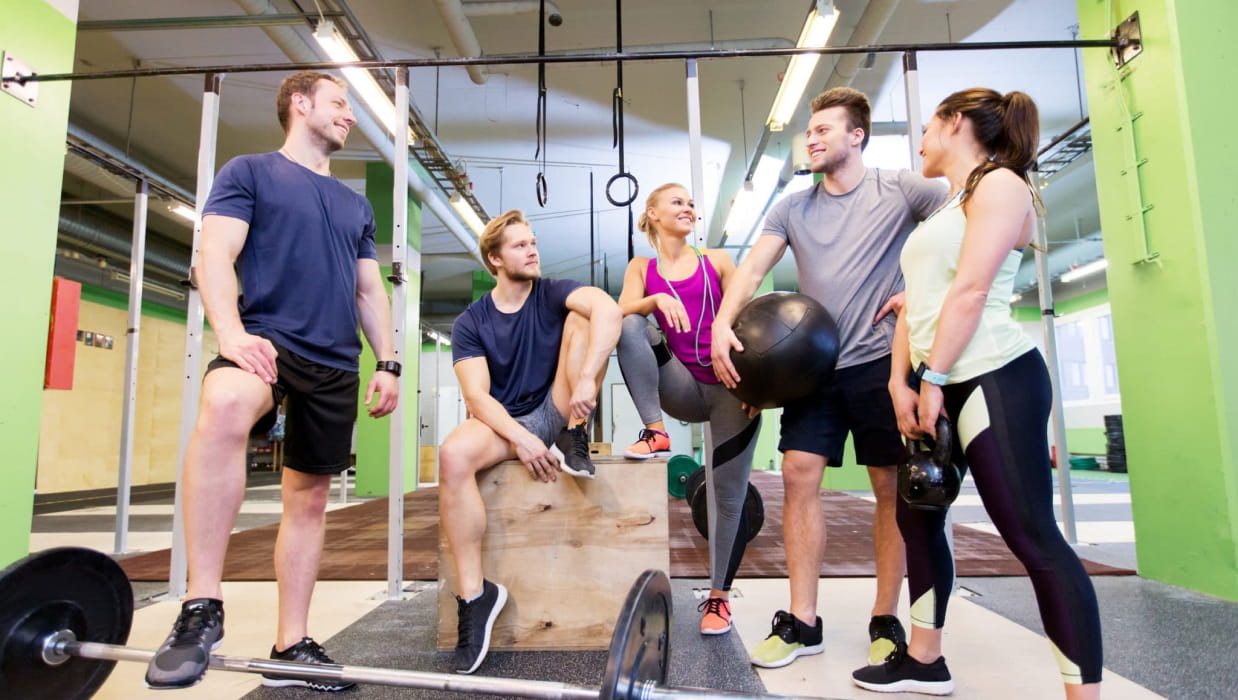 It's time to get active and start your health and fitness journey today! Discover how you can start your own health and fitness journey now.
It can be daunting to start a new health and fitness regime. It seems like there is so much to do, so many ways of approaching it, and it can quickly become very overwhelming. Any health and fitness plan should be sustainable, something you can easily build into your life and stick to it.
Here are some tips to embarking on your 'new you' journey:
Make it fun
Probably the most important factor in a health and fitness plan is that it has to be fun. If you're going to do a sport or start going to the gym, it must be an activity you like and will look forward to doing.
PCYC offers a huge variety of fun ways to stay fit, including:
Boxing
Gymnastics
Gym
Fitness
Rock climbing
Badminton
Archery
 
There are many more activities on offer. You can find out more at your local PCYC club. Likewise, if you have decided to eat healthier, don't opt for foods you know you will hate. There are endless healthy foods that are tasty and that you will enjoy. It's just a matter of exploring different recipes, types of foods and finding out what appeals to you.
Build up slowly 
Don't expect to jump in straight away and be able to do everything you plan. Taking baby steps removes the pressure of having to accomplish all your goals at once. Even if you only manage a short session in the gym club or boxing club, congratulate yourself and celebrate the fact you have begun your journey.
Don't worry about setbacks 
There will be some days where you feel tired, where you may be busy with other obligations, or where you end up going out for a burger and chips with friends.
It's important not to beat yourself up about it. Life goes on, and even the most committed athlete or health guru will sometimes have less than healthy days. If you do decide to take some time off from your health regime, make sure you enjoy it and don't feel guilty. Just know you will soon get back to your plan.
Once you have got into good habits, you'll find that you look forward to your fitness activities and you even start to crave healthy foods.
See it as a journey 
While it's useful to set goals and have a plan, it's also good to see your health and fitness plan as an ongoing practice. Be aware that you are progressing and improving all the time. Reflect frequently and notice how far you've come.
For example, if you want to do weight training, buy yourself a notebook and make a note at the start of what weights you can lift and how many repetitions you can do. Keep recording as you go along and then you will be able to look back and appreciate your progress. Rather than a diet think of it as a lifestyle change.
Make it a social occasion 
You are more likely to stick to your plans if you are doing them with other people. If you are going to the gymnastics club or boxing club, for example, you may make friends and meet other people who also want to be fitter and healthier.
You will then look forward to your sessions even more so that you can touch base with your new community. If your chosen activity is more of a solitary one, such as walking or running, enlist one of your friends to be your fitness buddy. If you arrange a time to meet for a training session, you're more likely to stick to it as you won't want to let your buddy down.