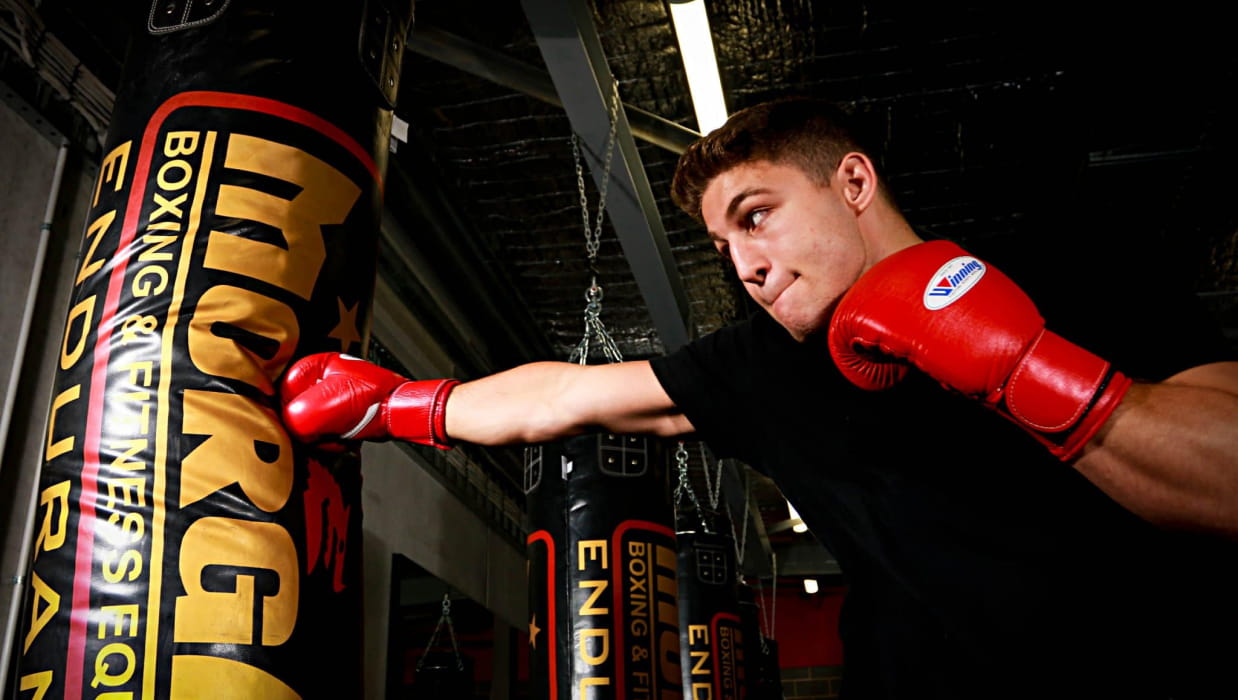 PCYC NSW runs a variety of martial arts and boxing competitions. Learn more about them in this article and find out how you can be part of the fun!
Working out improves your health and body image, but going to the gym every day can get a little dull. Each piece of equipment is designed to exercise specific parts of your body, but all those sets and reps can quickly become monotonous. That's why full-body exercise is becoming more popular. Activities such as dance aerobics, Zumba, rock climbing, parkour, or even rollerblading are gaining interest. They offer a complete head-to-toe workout, often with the benefit of fresh air and a lovely outdoor view.
Still, even if you prefer a traditional gym setting, you have other options, like boxing or martial arts. Both activities allow you to work multiple muscle groups, burning fat and raising your metabolism. They teach you mental discipline because your will power matters as much as your muscle power.
Boxing for fitness

Our clubs offer exercise-based training if you want to keep fit and build those biceps. Boxing develops your core, which improves your posture. This matters because working your abdominals and subsequently changing the way you sit, stand or walk can make you look and feel more confident.
If you're more interested in competitive boxing, we participate in national boxing circuits and tournaments, in addition to premiership bouts between the various PCYC clubs. Our boxing clubs have produced global boxing champions like Anja Stridsman, Kaye Scott and Satali Tevi-Fuomano. If you'd prefer to get your feet involved, you could pick kickboxing instead.
Olympic sports

Technically, boxing is an Olympic sport, as well as fencing and archery, all of which we offer. Not everyone agrees that fencing and archery are martial arts. Either way, we provide training in both sports. As for contact sports, we have wrestling, and we train club members in judo and taekwondo, so we just might help your Olympic ambitions. We also train gymnastics, too, though it's not a martial art.
Certain sports – both martial arts and non-martial arts – will be introduced at the Olympics from 2020. Among this list, PCYC offers karate, skateboarding, and rock climbing. (The Olympics will offer the sport of climbing, a specific variant of rock climbing.) Aside from karate, we offer a few other martial arts such as jujitsu, ninjitsu, aikido and Kendo.
Martial arts from all over the world
Kendo was initially a sparring discipline for Samurais, using bamboo swords in place of metal ones, but it has developed into its own form of weapons training. It's similar to fencing, but the bamboo swords are two-handed weapons. Away from Japan, we offer defence-driven hapkido from Korea, dance-like capoeira from Brazil, kung fu from China, and muay Thai from Thailand.
For the sports and fitness enthusiast who likes to mix it all up, Viet quyen dao is a good choice. This modern martial art combines judo, karate and kickboxing into a powerhouse sport that blends traditional and contemporary techniques of unarmed attack and defence.
To enrol in any of our martial arts or boxing programs, visit your nearest PCYC club today!
Read More: