PCYC is a unique partnership between NSW Police, Rotary and the Community offering an amazingly diverse range of services to serve the community and empower young people to reach their potential.
PCYC NSW is a values-based operation focused on people - the members we serve and the communities in which we operate - and across the state, over 800 staff and 1,500 volunteers make it possible for us to deliver local services to meet individual community needs.
PCYC Penrith is no different! We are eternally grateful to our hardworking and talented team. Learn more about our wonderful staff, coaches and officers below, and drop in anytime to say hi in person. They'd love to meet you!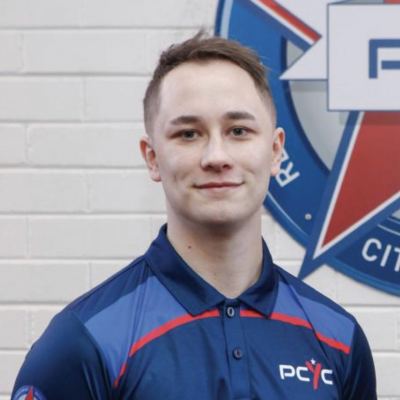 Tristan Summerhayes
Club Manager
Tristan has been part of the PCYC Penrith team for over 3 years, Prior to stepping into the Manager role Tristan was The Senior Activities Officer at the club. He loves the community feel of PCYC, knowing everyone on a first name basis and personal level. Tristan's a big advocate for empowering youth through health and fitness, and his mission is to provide youth the knowledge to future proof there success in health.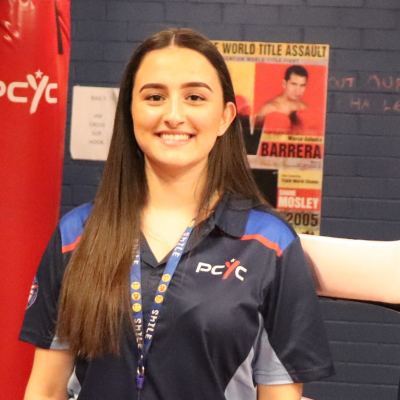 Tiana Azzopardi
Senior Activities Officer and Gymnastics Program Leader
Tiana has been apart of the PCYC Penrith team since November of 2020. Tiana first started out volunteering with us to gain experience in Youth Work after her studies. She has now moved into the Senior Activities Officer role where she coaches boxing, gymnastics, school sport, home school programs and lil ninjas. Tiana co-ordinates many club operations as well as our School Holiday Programs! As the club's Gymnastics Program leader where she coordinates all things gymnastics from programs, fundraisers, leotards and competitions. What Tiana loves most about PCYC is that it's always a happy environment and we have something for everyone.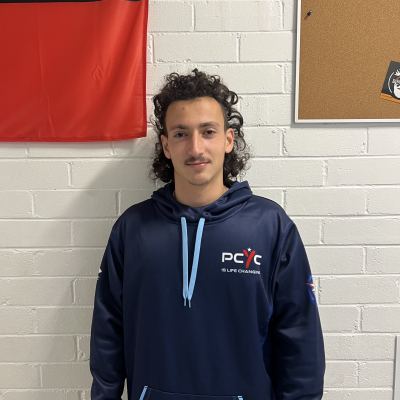 Adrian Jones
Gym + Fitness Trainer
Adrian started with PCYC in July 2023 & is our Gym + Fitness Trainer. You will find Adrian at the club most mornings up in the Gym while either running multiple fitness classes or our Senior exercise classes
Charlotte Bunning
Reception
Charlotte is our new receptionist. You will find her in the front office most evenings greeting all of our members with a friendly smile.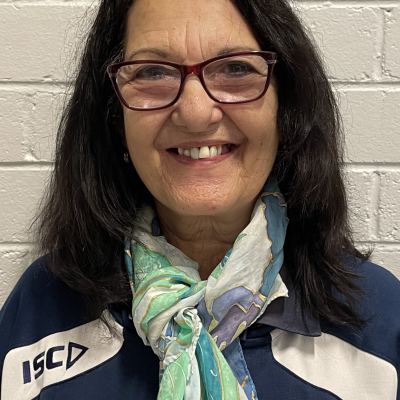 Teresa Simonka
Gymnastics Coach
Teresa has been with Penrith for 15 years! She is an all-rounder, coaching gymnastics, TOIP and SDC. Teresa also helps at Blacktown and MT Druitt with Gymnastics and TOIP. Teresa's mission is to give as much back to the community as possible, by mentoring and supporting all to reach their potential.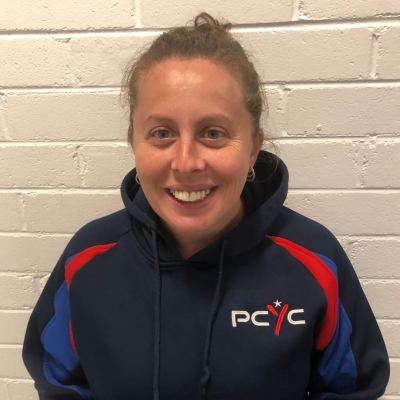 Melissa Fisher
Gymnastics Coach
Mel has been with PCYC for 7 years and is one of our amazing gymnastics coaches. Mel attended the club when she was younger, participating in the gymnastics program. Wanting to give back to the community, she started volunteering and now works here. Her mission for the club is to give back to the community in any way possible and to provide youth with the skills needed to progress in gymnastics.
Emily Radisavljevic
Gymnastics Coach
Emily was volunteering with PCYC Penrith & apart of Our PCYC Youth Committee. Her efforts & Hard work have paid off and is now apart of the Team as a Gymnastics Coach "What I love most about PCYC Penrith is that we are not only a team but a family & we make every person who walks through our doors feel welcome & part of our family as well"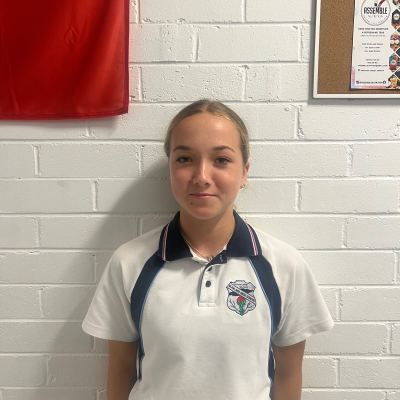 Faith McNicholas
Junior Gymnastics Coach
Faith started at PCYC Penrith at the end of 2022 as a volunteer. She was then employed in February of 2023 as a gymnastics coach! Faith is a level 8 gymnast with 7 years of gymnastics experience. Faith will be in and around our club coaching recreational gymnastics!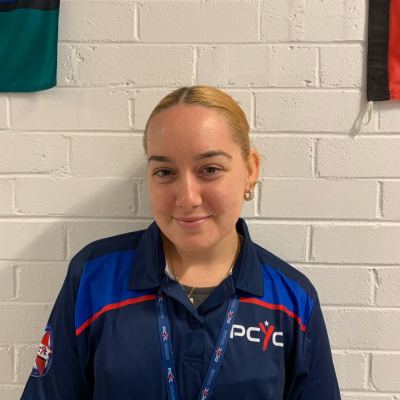 Isabella Polistena
Activities Officer
Isabella has been apart of the PCYC team for over a year! Isabella started out volunteering with us helping out with our school holiday program Isabella's hard work has now moved her into a role of Activities Officer. You can find Isabella running our Monday Boxing and is one of our main School Holiday Coaches alongside running our youth mental health programs: Alpha Girls & GRIT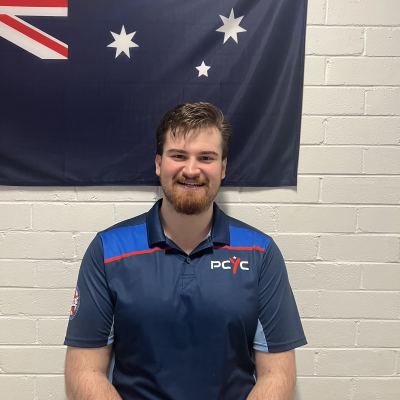 Harry Lodge
Activities Assistant
Harry Had only been Volunteering at PCYC for a few months and has since moved into our Activities Assistant role. During his time at PCYC you can find Harry running our After school Sport programs & Making artistic masterpieces in our Art & Craft Program. Harry also assists in our School Holiday program & is a crowd favourite with the Kids!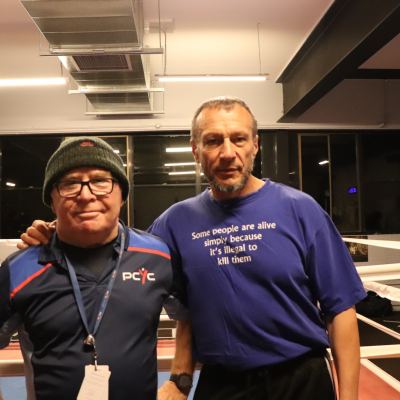 Vladimir Mikic
Volunteer Fighter's Team Coach
Vlad coaches our very own Penrith PCYC Fight Team. You will see him in our boxing room every Monday, Wednesday and Friday from 6pm-7.30pm. Vlad's dedication to his fighters is shown through their consistent wins and hard work.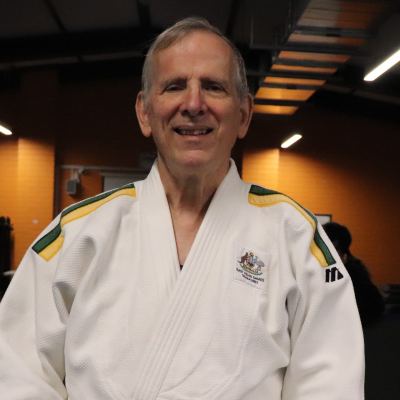 Tom Godkin
Judo Volunteer
Tom has been our Volunteer Judo instructor for over 8 years! Tom was even a Judo Referee at the 2008 Beijing Paralympics for the visually impaired Tom loves volunteering with PCYC because it gives me an opportunity to give back to the community.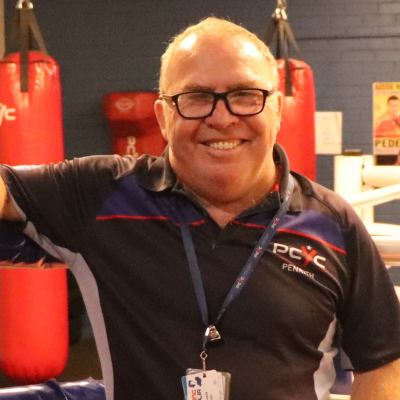 Jeff Swan
Boxing Volunteer
Jeff has been volunteering with us for an amazing 8 years! Boxing has been Jeff's life passion. During his training he has learnt respect, hard-work and dedication, and he now wishes to instill this into the kids and youth that come through the club.