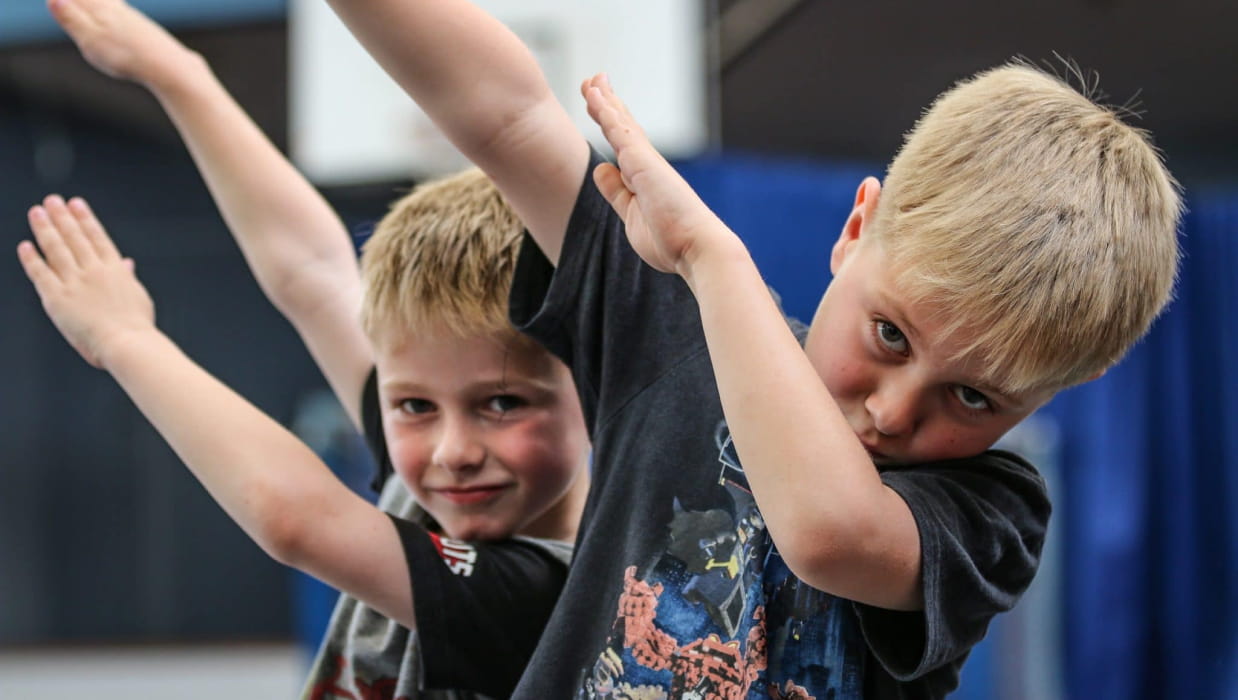 Looking for tips on how to keep your kids (and yourself!) fit and active over the Christmas break? Discover some of our top tips on how to keep everyone moving over this period.
Christmas – for some of us it can be a time of excess. We spend too much money, we buy too many gifts and unfortunately, we also eat too much food. This means that when the holidays end, our wallets are thinner, but our waistlines are a little bigger. 
It just creeps up on you, some extra rich foods and all that time spent sitting around relaxing. The good news is it doesn't HAVE to be this way. Keeping fit and healthy over Christmas can be achieved! Here's how:
Don't skip meals
If you are attending a lot of parties over the Christmas season, it can be tempting to skip a few meals here and there, so you are ready to *indulge* later, however doing this is more harmful and can leave you feeling hungrier and prone to overeating. If you show up to a party hungry, you are more likely to eat more and feel sick afterwards. Try and eat balanced meals throughout the day to keep your energy levels up and ensure that the whole family get 3 good meals in each day instead of bingeing.
Keep up your activities
Start your mornings with a brisk walk or bike ride, this will kick-start your body, so you are ready for those Christmas parties. Don't take time off from your boxing training, aerobics classes and other sports or exercises. Find a way to keep up your regular activities. We live in a country where Christmas falls in summer, so there is no excuse not to go for a family walk after that huge Christmas dinner.
Manage your indulgences 
There is nothing *wrong* with indulging over Christmas, but you can still manage to keep a balance. Allow yourself to indulge but in small portions. Think about the foods you only eat at Christmas and limit your indulgence to just those things, and take your time enjoying those treats. If you love fruit mince pies, take your time enjoying them.
Eat less, but more often
One of the downfalls to Christmas is snacking throughout the day. There's just so much great food around that you want to nibble on! However, make sure when you do have nibbles that it is just that - a snack. Rather than having the equivalent of 5 meals in snacks, ensure that you watch your portions, and make sure you balance nutritious meals and treats. It can be a great way to stop feeling hungry and stop yourself from overindulging.
Make sports part of the day
Break out the cricket bats and have a game, throw a football around, or even throw the frisbee around. It's not just a great way to bond and have a laugh it's a great way to balance out those Christmas treats especially if you are taking a break from your boxing training or other sports and activities.