Our range of PCYC programs aim to give young people practical, real life skills that they can apply to work, family and their community.
Our sports and youth programs aim to build on young people skills and character through training and mentoring, creating young leaders of the future.
Driving education programs promote safer driving, and OOSH supports families, parents and communities by providing affordable after school care.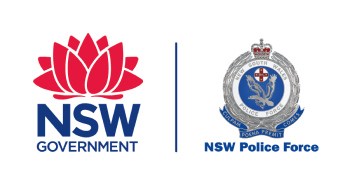 PCYC is unique among youth organisations because it is the only one which is a partnership between the community and the NSW Police Force.
We work with the NSW Police Force youth command work to counter the impact of juvenile offending.
Our Police youth case managers' approach has proven results and contributes towards reducing reoffending rates by 60 to 70 per cent.
Programs have to incorporate education relevant to the crime category on which the officers are focusing. An example of that would be a break and enter program: the education component could include a presentation from insurance companies on the impact of break and enters, a presentation from a victim, and discussion on crime statistics and dealing with the volume of what's occurring in that area to help educate young people on the impact of their actions.

Fit For Life is an early intervention program designed to engage youth ages 10 to 17 who are at risk of poor choices and anti-social behaviour. Through physical fitness, nutrition and social engagement, Fit For Life aims to improve overall wellbeing as well as prevent and divert youth from offending behaviours.
Fit for Life
Over the past 8 years, the Nations of Origin event has seen huge success. The 2019 tournament saw the engagement of over 1400 Indigenous and non-Indigenous young people from across NSW participating in the multi-faceted sport, cultural, education and leadership program.
Boys and Girls representing 22 Aboriginal Nations participated in Netball, Rugby League, Basketball and Futsal tournaments. 1400 players and over 300 event and team volunteers between the ages of 10 and 21 came together from across NSW to support the event. Teams were supported by over 300 volunteers that trained with teams in the lead up to and during the event in the capacity of supervisors, managers, coaches and trainers.
Nations of Origin empowers and motivates youth to celebrate Australia's diverse indigenous culture and its deep impact on our history and their stories. Teams representing their Aboriginal Nations from all over NSW come together to participated in Netball, Rugby League and Futsal tournaments.