Gymnastics Coaching at PCYC NSW
PCYC has an amazing coaching team, built on our core values of Respect, Commitment, Resilience, Integrity and Citizenship.

Every day we strive to create a safe, inclusive, inspiring and supportive environment for all of our gymnasts, with safety and wellbeing as our highest priority. Our team are based in over 40 clubs across NSW, giving you the opportunity to progress through your gymnastics coaching career at a number of exciting locations.

All of our coaches hold recognised qualifications with the Industry's peak bodies, and we are committed to supporting the ongoing learning and professional development of our team. We value giving our team the opportunity to gain broad coaching experience across a wide variety of classes and programs, offering everything from Kindergym to Trampoline, Acrobatics to Parkour, Cheerleading to Competition Gymnastics.

PCYC is always looking for coaches to join our incredible team, and help us to continue to provide positive experiences for young people across NSW.

If you are not yet qualified, but love gymnastics and are interested in exploring a pathway to gymnastics coaching, PCYC is always looking for young people to join our Junior Coach Program. We will help you to gain your accreditation, and support you on your PCYC journey as a gymnastics coach, making an impact in young people's lives.

If you think you are up to the challenge, click the button below and fill out an application. We'd love to hear from you!


APPLY TODAY
PCYC Gymnastics Coaching roles

There are a wide variety of roles within our coaching team, reflecting the broad range of programs we offer at PCYC.

Junior Coach Program
Young people who are interested in becoming a coach have the opportunity to join the PCYC Junior Coach Program. If you are not yet qualified but keen to get involved this is where you could start. All junior coaches are mentored by experienced team members, and supported to gain their accreditation as a coach. As your experience grows Junior Coaches gain greater responsibility for class management and technical instruction, ensuring you are ready to have your own class of gymnasts in no time. This is a great opportunity for young people to gain accredited instructor training recognised by Gymnastics Australia.

Coaches & Assistant Coaches
PCYC has a team of gymnastics coaches across our network who are empowered to get kids active and teach all types of gymnastics programs. Coaches are encouraged to continue their coach education through PCYC and supported with access to a range of professional development. This is a great opportunity for young coaches to gain employment skills, equipping you to work in any of our clubs across NSW, allowing you to relocate for university or other education, and still maintain security of paid employment.

Gymnastics Program Leaders
In our clubs, coaches are supported to take on leadership roles, working to mentor Junior Coaches, building a positive team environment in the club, and gain experience in class planning, programming and promotion. Program Leaders learn management skills and gain business experience, preparing them to take on other roles within the clubs, as a pathway to further future career development.

Further Development Opportunities
There are many opportunities for our gymnastics coaching team to be upskilled in other elements of the work PCYC NSW does in the community, to broaden your skill set, and provide future career pathway opportunities. Whether you are interested in progressing to multi-site Program Coordination, or even into PCYC Club Management, we provide support, training and guidance to enable our team to develop a range of transferrable skills, opening them up to career pathways.
PCYC's Emerging Leaders Program helps to give employees the skills and experience they need to become the leaders of the future.
PCYC Gymnastics Coaches also have access to a number of international development opportunities, including studying on scholarship oversees. There are so many reasons to get involved with PCYC, so click the button below to join our team, and find out more. We're here to answer any questions you have, and talk you through the opportunities available with PCYC that best suit your interests.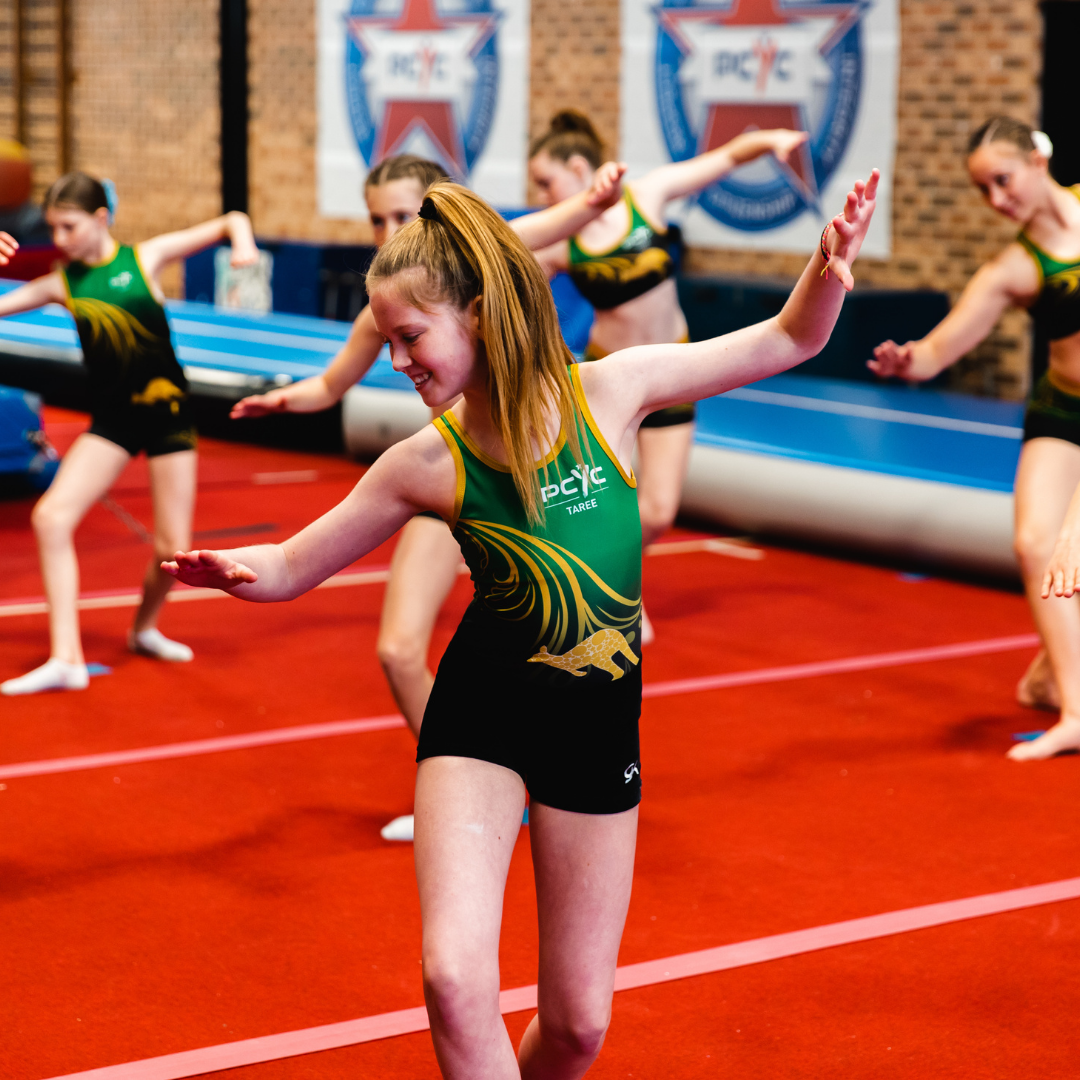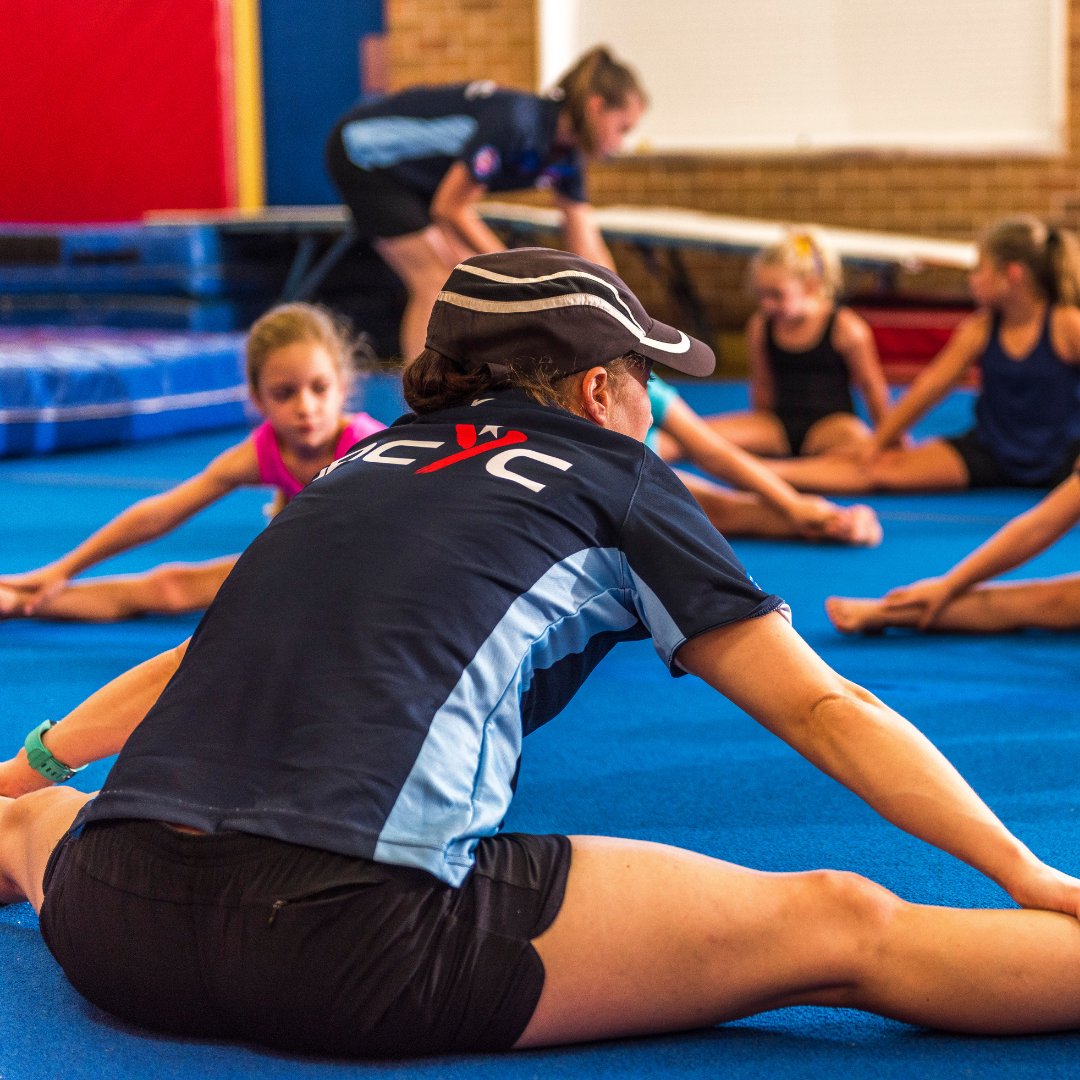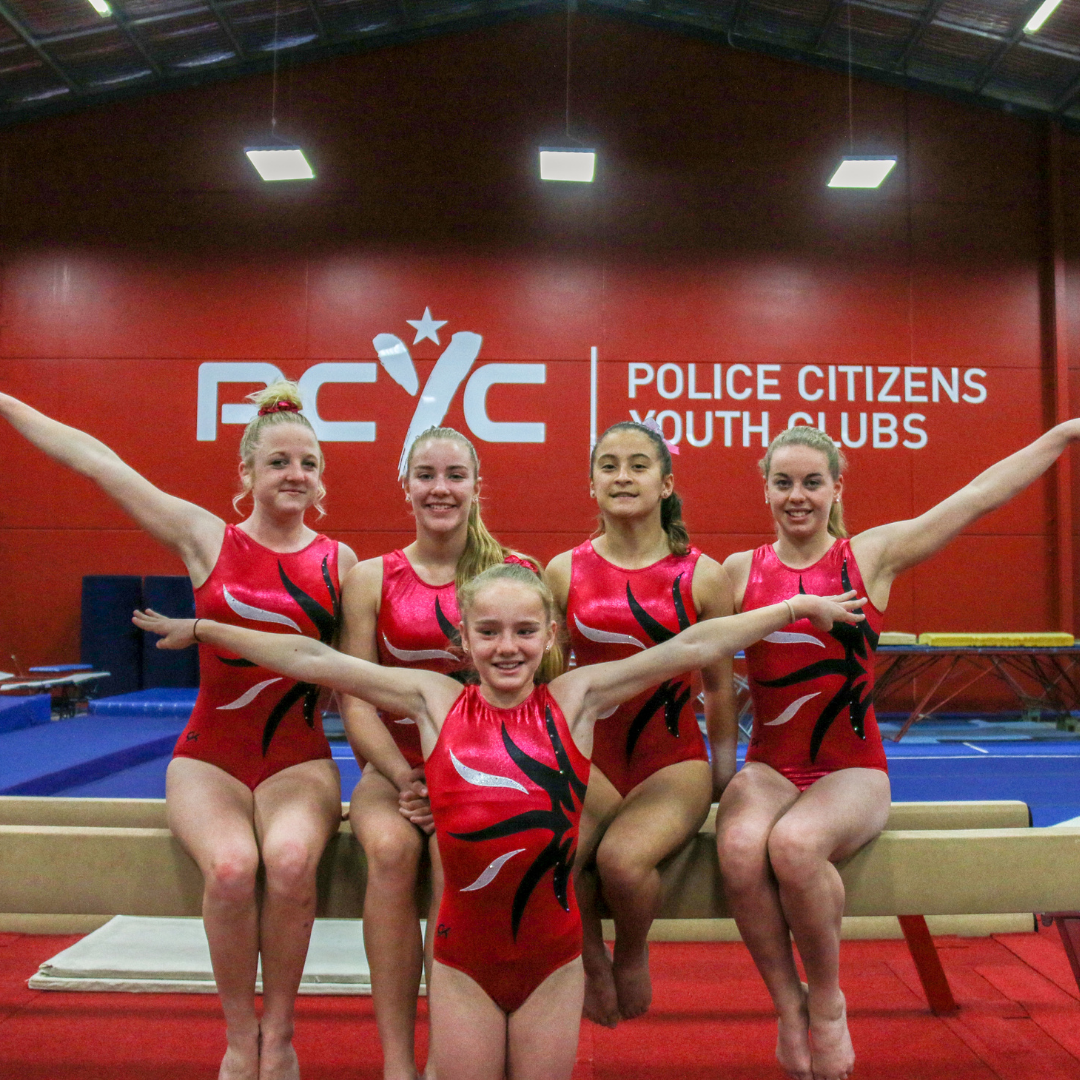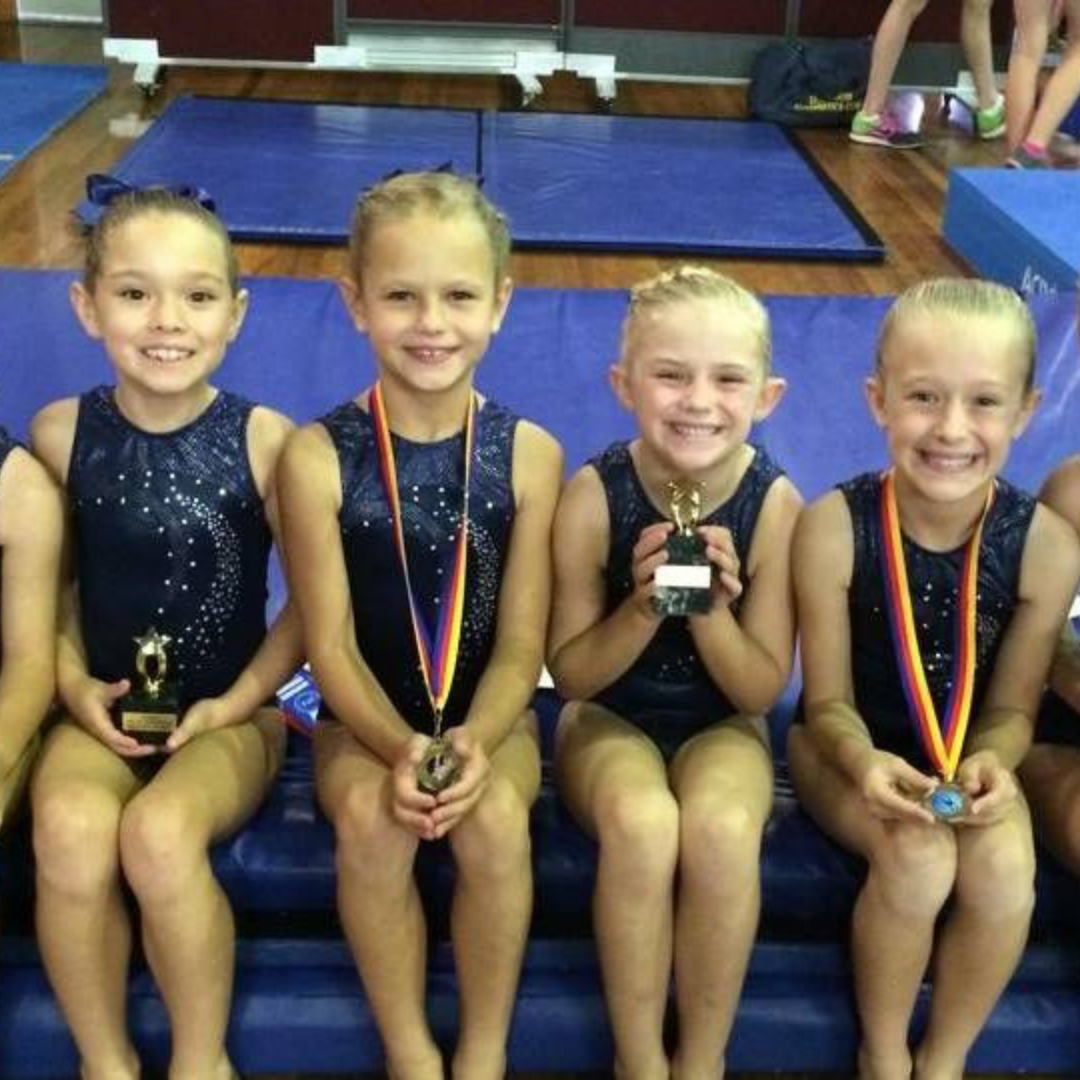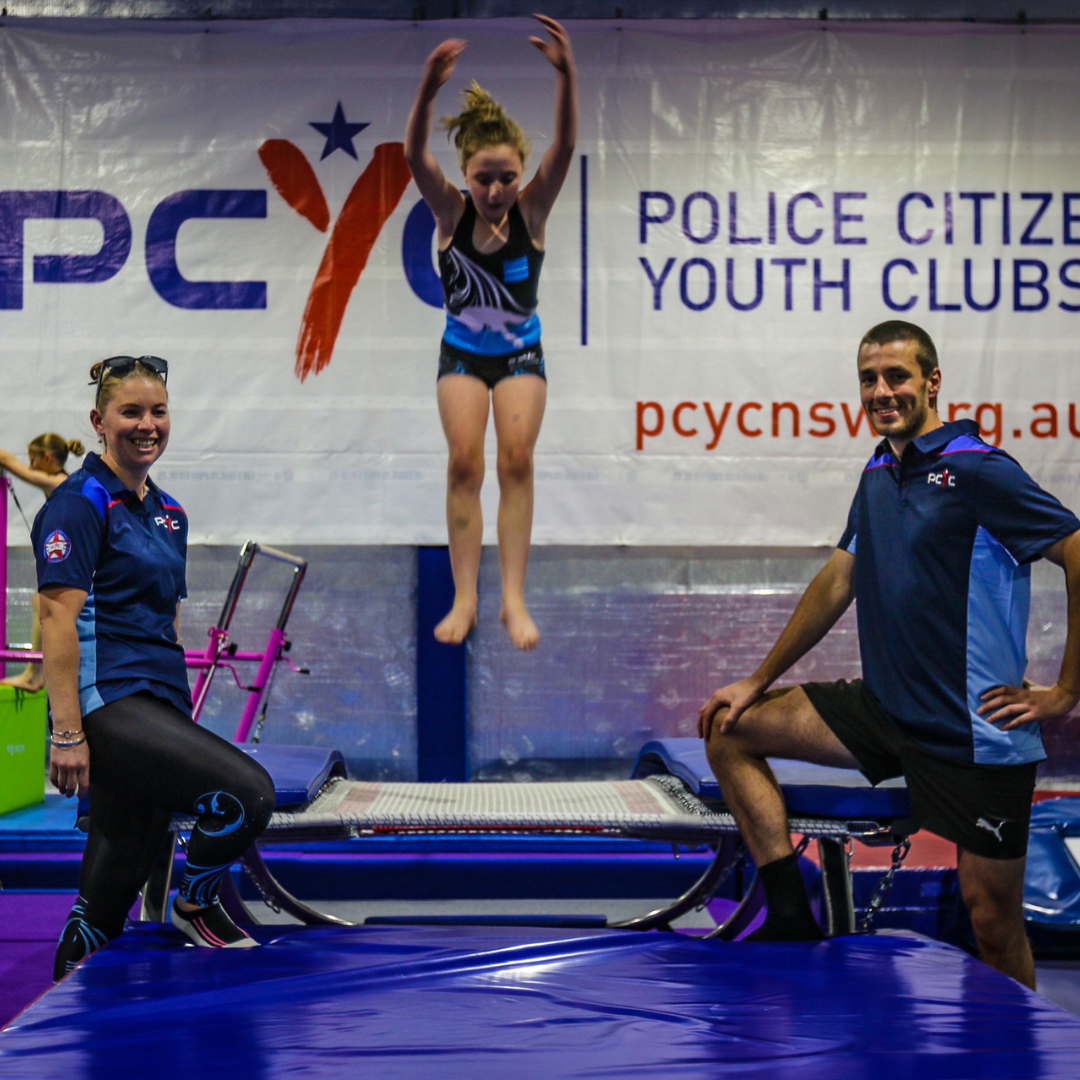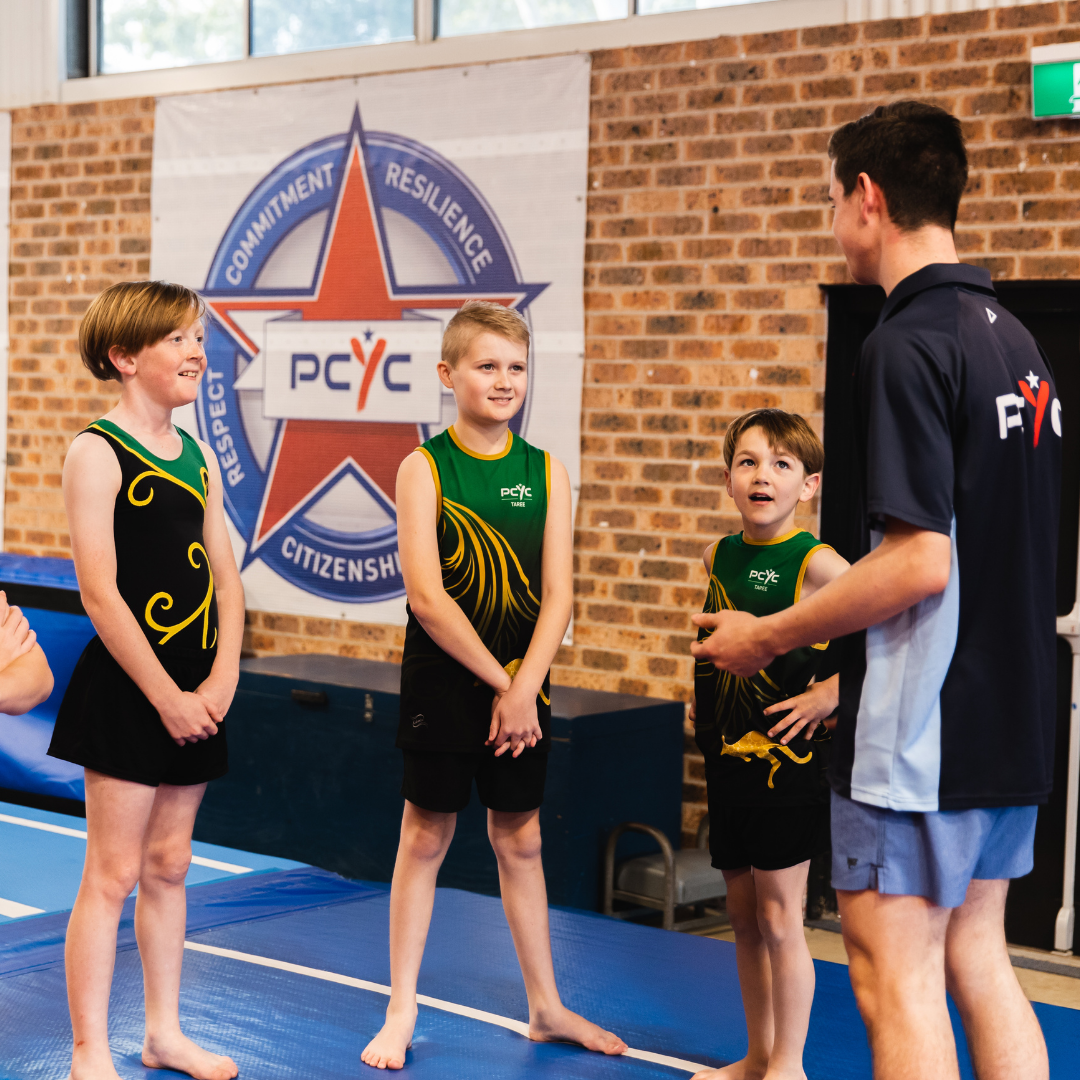 Meet the Team

Hear from some of the talented hard working members of the PCYC Gymnastics Coaching team, in their own words: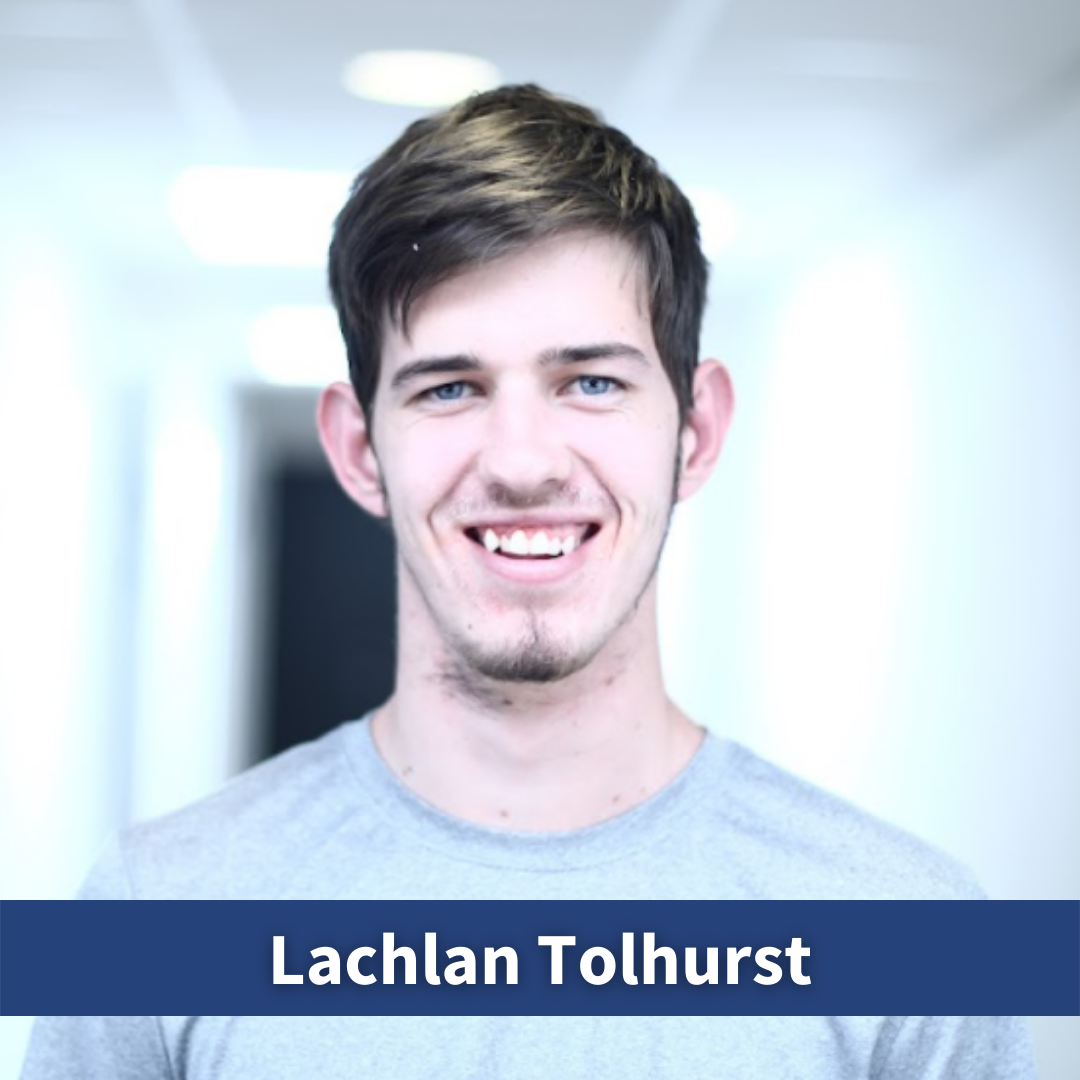 Lachlan Tolhurst - PCYC Moree and PCYC Walgett

"I got involved with PCYC back in 2014. I started as a coach at the Umina Beach PCYC when they started a small gymnastics program. My mum was working at a PCYC and they had a few coaches become unavailable, so I was asked to do a 2 week favour helping to cover, and fell in love with it! Seven years later have made a career out of coaching. My favourite thing about Gymnastics Coaching with PCYC is getting to make a difference in the lives of the kids we teach, and been able to engage the less fortunate members of my local community. I started Coaching at Umina beach PCYC and also did some coaching at some private facilities on the central coast i have also done some time at Hornsby PCYC and one of shifts at Muswellbrook PCYC and Auburn PCYC most recently i have been working at Moree and Walgett PCYC"
When Lachlan returned from studying at Ollerup Gymnastic Academy of Physical Education in Denmark, he was given the opportunity to set up the new gymnastics program at PCYC Moree, and mentor the team of young coaches from the community. He has now taken on the same challenge with the new PCYC club in Walgett, and dividing his time between Walgett and Moree.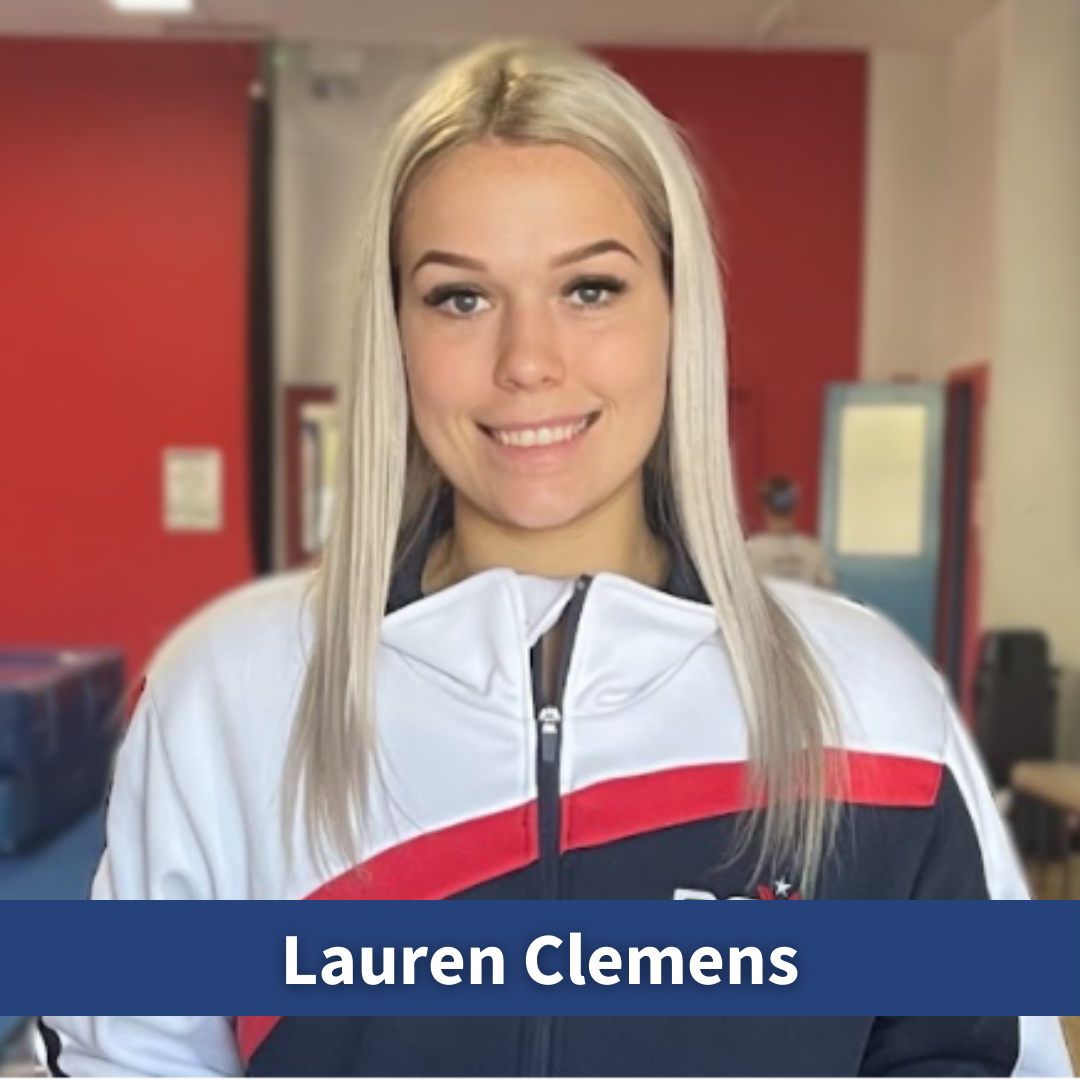 Lauren Clemens - PCYC Bathurst

"I am 21 years old and I became involved with gymnastics at a very young age. I was a competitive WAG gymnast for 12 years. I became involved with PCYC Bathurst at age 8 and since then, PCYC has given me a place of belonging. My coaching journey started as a volunteer at PCYC, assisting with recreational gymnastics classes, birthday parties and school holiday programs. I completed my Beginner and Intermediate Coaching courses, and continued to coach multiple different activities including Kindygym, Parkour, Competitive and Recreational gymnastics, and school sports. I also completed my bronze level Duke of Ed, through the Blue Star Leadership Program PCYC offers. I am currently coaching competitive gymnasts. I have had many educational opportunities as a coach and being able to share my knowledge with my gymnasts and make a positive impact on their life, is a great achievement for me as a coach. I absolutely love working with PCYC as I love what they stand for. I love being able to help and give back to the community and create an environment where young people feel safe and welcome. PCYC gave me a safe place growing up and somewhere I knew I could go to be myself. It had such a positive impact on my life and I hope that I can help others feel this way too."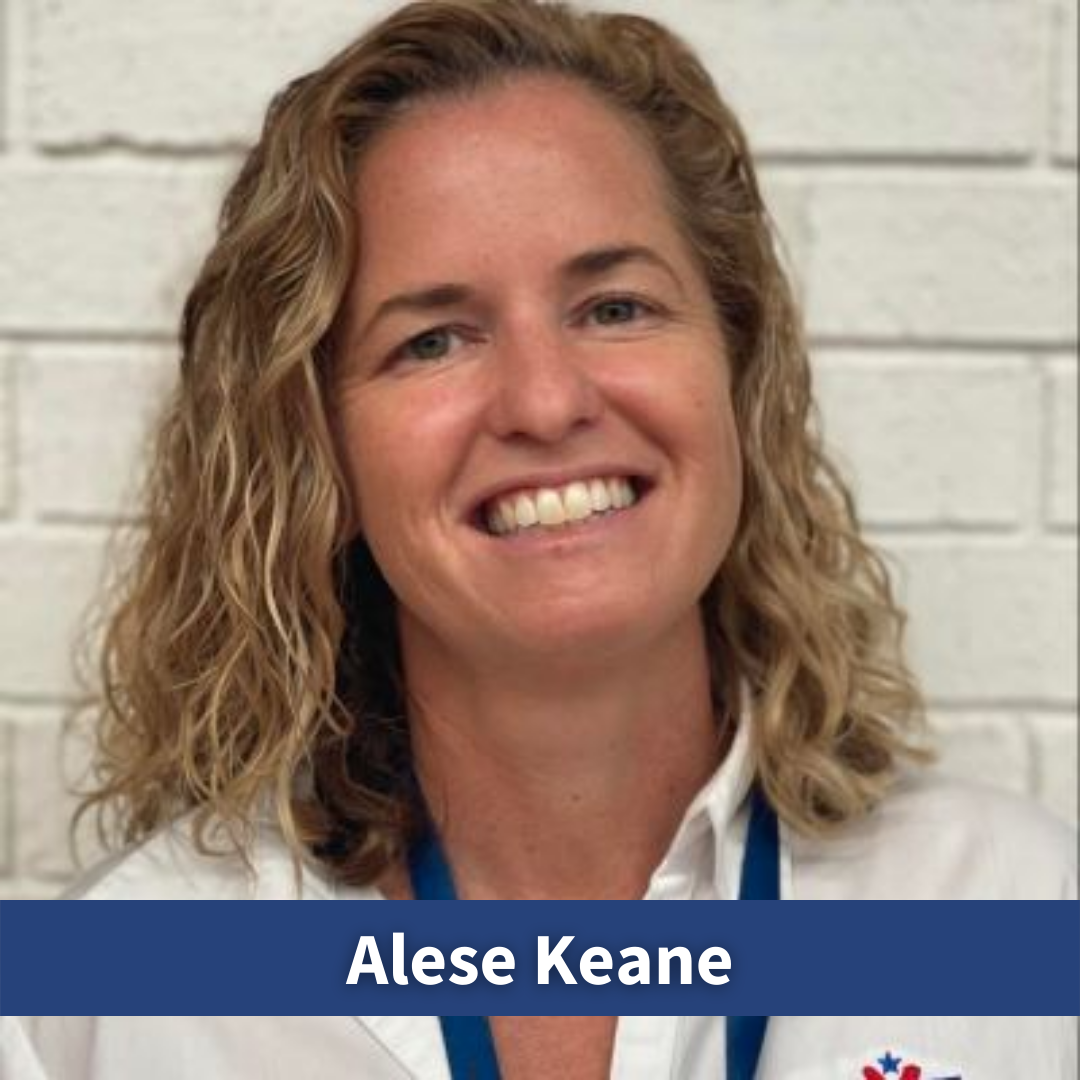 Alese Keane - PCYC Campbelltown

"I started gymnastics at the age of 4. My highlights as a gymnast were the training camps at the AIS and team competitions. I started coaching when my daughter got involved with gymnastics. My highlights as a coach have been watching little girls grown into great young women, to which I have taken on trips to a summer camp in the USA. I've had wonderful opportunities with PCYC to develop myself and my gymnasts. After 2 years as an assistant manager, I decided that I was ready to take on more. PCYC has given me the option to grow in all areas and I am now a club manager and sector manager, and welcome all the challenges that come with this new role."
Alese started her journey working for PCYC running the gymnastics program at PCYC Southern Highlands. She previously owned the gymnastics business that turned into a PCYC club. She is now one of our long serving Club Managers at PCYC Campbelltown, as well as being Sector Manager. She has been running a hugely successful gymnastics program at the club, as well as a number of our Fit For programs and other activities, empowering and advocating for young people in her community.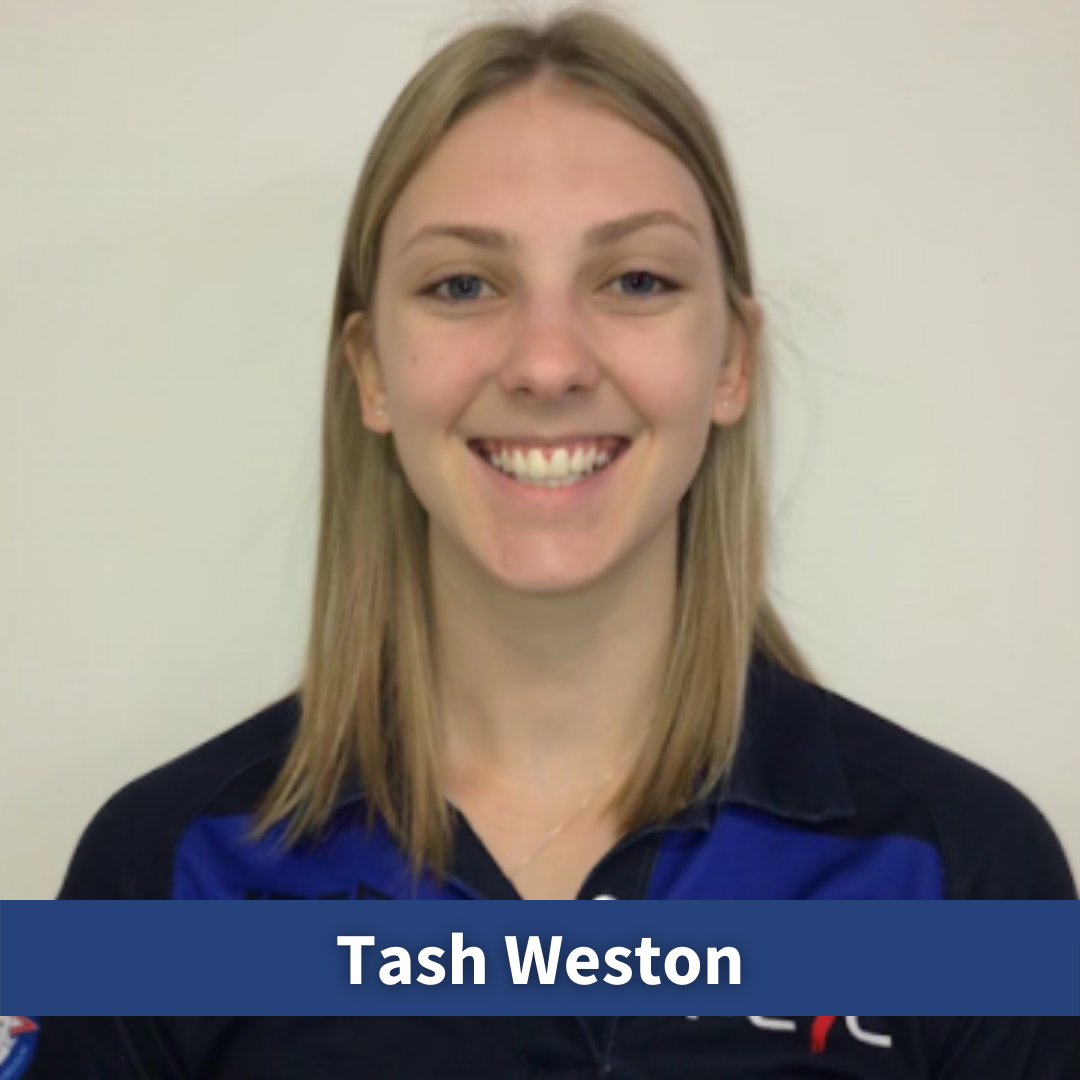 Tash Weston - PCYC Auburn

"I started gymnastics when I was 3 years old and have been involved in the community ever since. In 2018 I began coaching at PCYC Auburn. Over the years I have taken on several responsibilities such as Head Coach and Competition Coordinator. I began coaching when I moved to Western Sydney and have coached at both PCYC Auburn and Penrith. A coaching highlight if mine was seeing my first WAG Squad compete in 2019. My favourite thing about working with PCYC is the children. I can always count on them to make my day better. Our gymnastics sessions are fun and full of laughter and I wouldn't want it any other way!"

Tash trained as a high level Artistic gymnast competing as a level 10 athlete. She has also trained as part of the PCYC Performance Team. Tash is travelling to Ollerup in August 2022 to start her 12 months of study on scholarship with the school.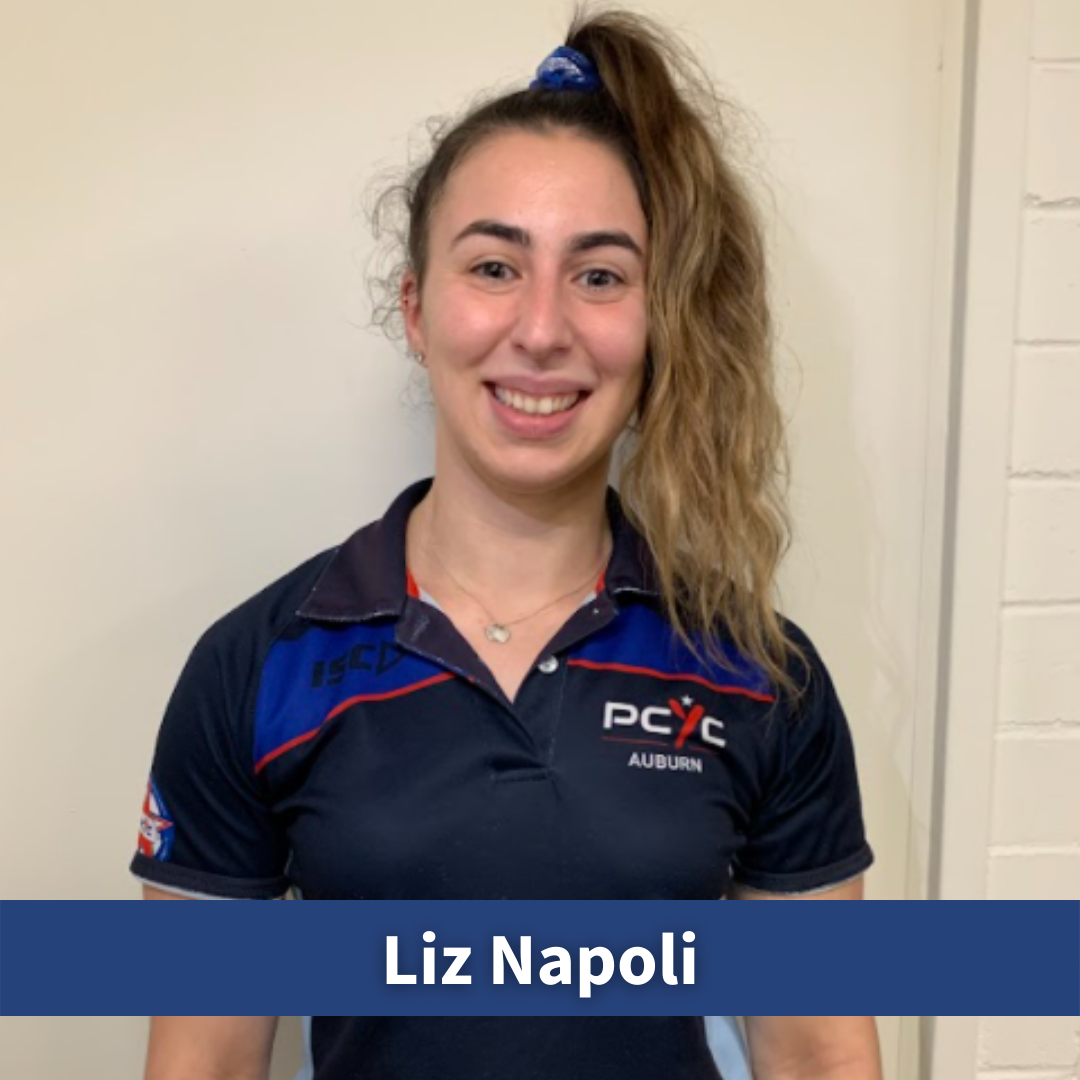 Liz Napoli - PCYC Glebe-Leichhardt

"I have been involved in gymnastics since I was about 4 years old, later competing in acrobatic gymnastics, trampoline/tumbling and taking part in numerous performance gymnastics events around Australia and the world. I have been a coach, judge and committee member, and have also been lucky enough to live in Denmark for a year at a gymnastics school. I started at PCYC in 2017 as the gymnastics coordinator at PCYC Auburn and have been involved ever since. Highlights include being named NSW State team captain for trampoline/tumbling in 2015 and 2016, and medalling at National Championships in 2010, 2013 and 2014. I got started coaching as a volunteer when I was about 13, I enjoyed helping the younger kids in the club before my training, and over time built up my experience and qualifications to become a coach. What stays with me is realising the impact you have on young lives. One of my coaches, Amelia, was my first ever State Champion many many years ago and then went on to become a coach and eventually joined the team at PCYC Auburn. Seeing her take her own group of athletes to the Teamgym State Championships in 2019 was a very special moment for me!"
Liz has worked her way up through PCYC and was recently appointment Club Manager at PCYC Glebe-Leichhardt.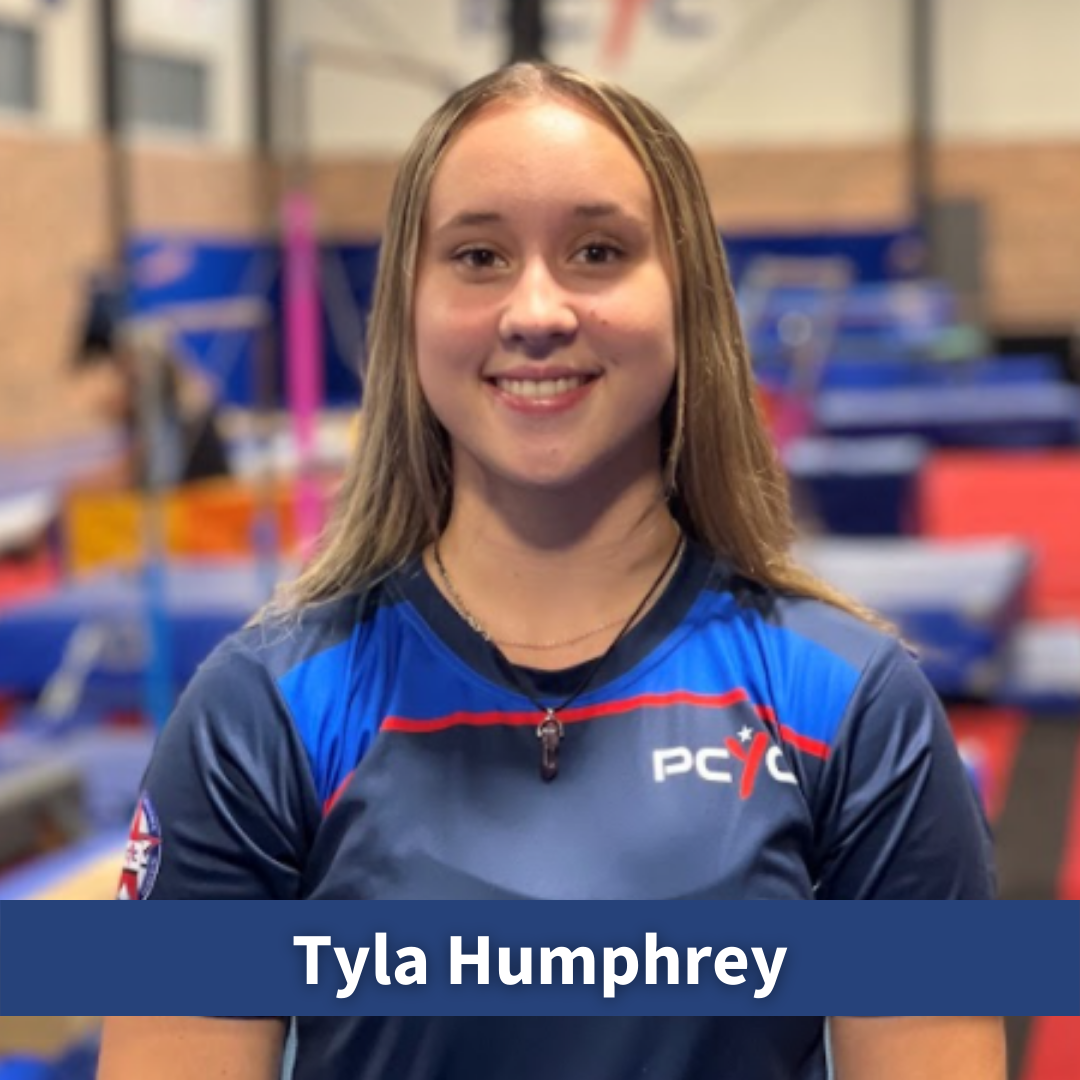 Tyla Humphrey - PCYC Taree

"I am 17 years old, studying HSC this year. I started gymnastics in Kindergym then moved on to be a competitive Acrobat, competition Tumbling athlete, and am a member of the PCYC Gymaroo Performance Team. I started at PCYC Taree in 2008. Although I have competed at Country, State and National levels, my main highlights would have to be performing overseas at the world Gymnaestrada and getting picked to perform in the FIG GALA in Dornbirn Austria in 2019. I started volunteering at PCYC Taree as an assistant coach when I was 11 years old. At 14 I received my beginner accreditation and at 16 my intermediate GFA accreditation. I now coach GymStar and development tumbling classes. Watching young athletes improve their skills whilst having fun is very rewarding, but my highlight is always watching them perform in our annual PCYC show, showcasing the skills they have learnt. After being involved with PCYC for 14 years, I feel like I've grown up there. It has become such a fun and safe environment and fellow athletes and staff have started to feel more like family. I love being given the opportunity to give younger athletes that same experience."
Tyla has been selected as a member of the National Youth Advisory Panel for Gymnastics Australia