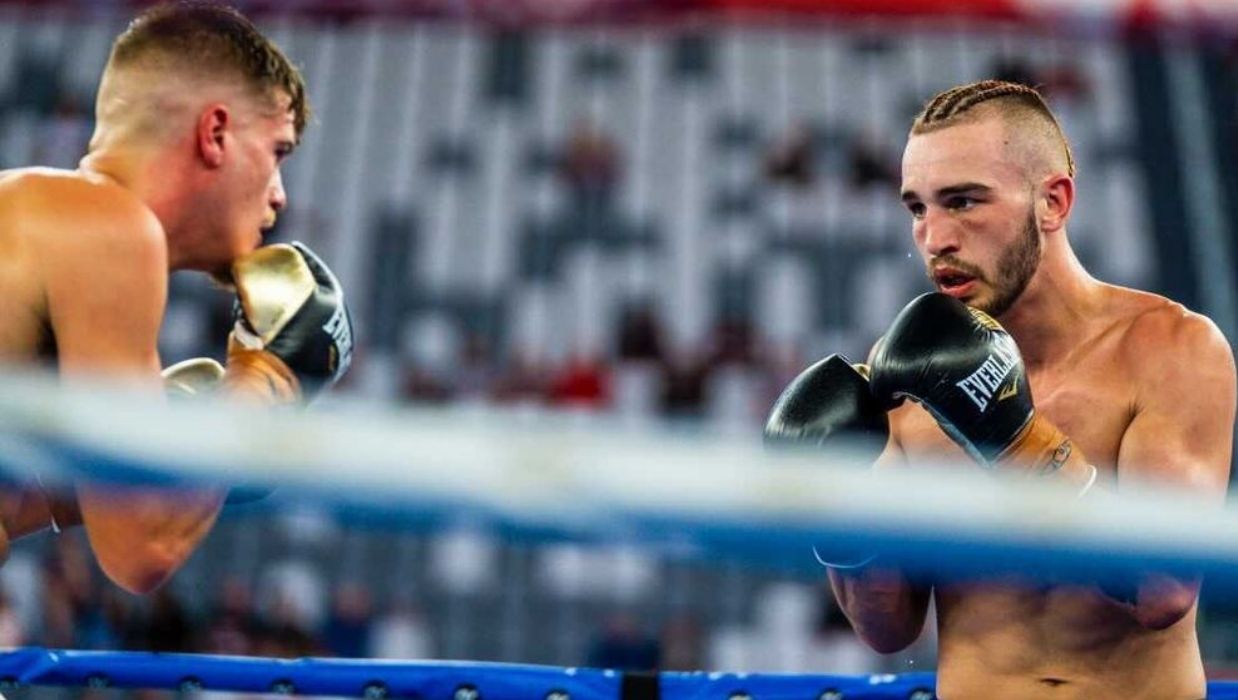 Our team at PCYC NSW were delighted to attend the star-studded line up at Bankwest Stadium for the Sydney Superfight on Wednesday 16th December, supporting our home-grown talent at "The Biggest Boxing Event in Sydney this Decade". 
A massive thank you to Sydney Kings for gifting PCYC staff and members complimentary tickets to this event.
What a fight it was! Number 2 WBO ranked fighter - and PCYC venue user - Tim Tszyu crushed Bowyn Morgan in a superb first round knockout, while NRL great, Paul Gallen, grinded out a tough decision victory over UFC legend Mark Hunt.
We were very proud to see our fighter from PCYC Blacktown, Trent Girdham, executing an exhilarating knockdown and earning himself a convincing decision victory. Look out in the near future for a team of rising boxing stars who earned their striped at our very own PCYC Blacktown, led by renown boxing coach, Rodney Williams.
Again, we would like to give a massive thank you to the Sydney Kings for inviting our team to attend this marvelous event. This kicks off the partnership between PCYC and our local Basketball legends; the 2020 NBL Champions. For our PCYC NSW members, you can find out more information about Sydney Kings Membership here, and sign up to our newsletter to stay in the loop with the other exciting deals and offers we've got coming up for you in 2021.
Boxing is a legacy activity at PCYC NSW, dating back to 1937. Start your boxing pathway with PCYC today. Learn more