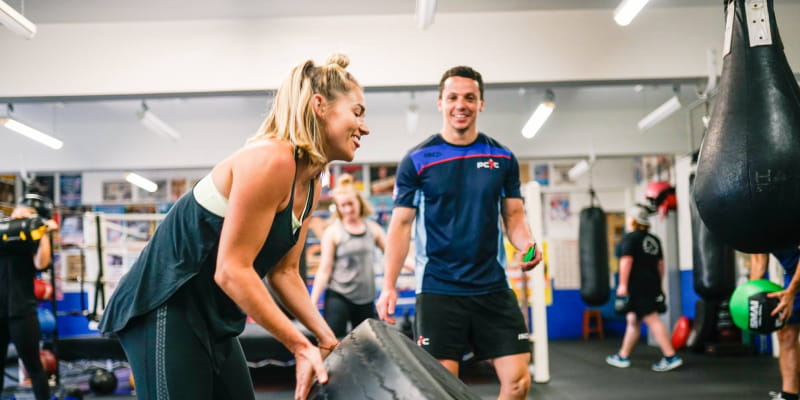 PCYC NSW is thrilled to have re-opened our doors after months of COVID-19 lock down. We are so excited to welcome our members back into the club for lots of fitness and fun! Sign up to a PCYC gym + fitness membership before 30 November and receive two weeks free! Don't forget ... training with PCYC NSW supports your local community.
PCYC NSW clubs with a dedicated gym and fitness space are committed to offering a range of gym and fitness options that cater for all ages and skill levels.
Our gyms are safe, inclusive and affordable with a variety of options to suit your fitness needs. As a community based gym, PCYC NSW gyms are able to cater for all fitness levels and budgets aimed to give you the right balance of training and motivation.
Every PCYC NSW gym has a different set up and that is what makes us so unique. Whether you are training for the first time or are a regular, we have something to help you reach you fitness goals.
Choose from:
Gym & weights
Personal training
Functional Fitness
Group fitness classes
Weightlifting/Power lifting

PCYC NSW gyms offer no lock in contracts, no joining fees and no fixed contracts making us the perfect option for everyone! Plus, we have modern, family friendly facilities offering quality service since 1937.
Why work-out at a PCYC NSW gym?
As a youth charity operating in partnership with NSW Police and community to deliver life changing programs, it is important to us that everyone has the chance to get active in life.
When you join a PCYC NSW gym you are supporting your local PCYC club. That means you are helping our mission to empower and transform the lives of young people, and give back to the local community.
Read more and fill in the form to get started on your PCYC fitness journey today.