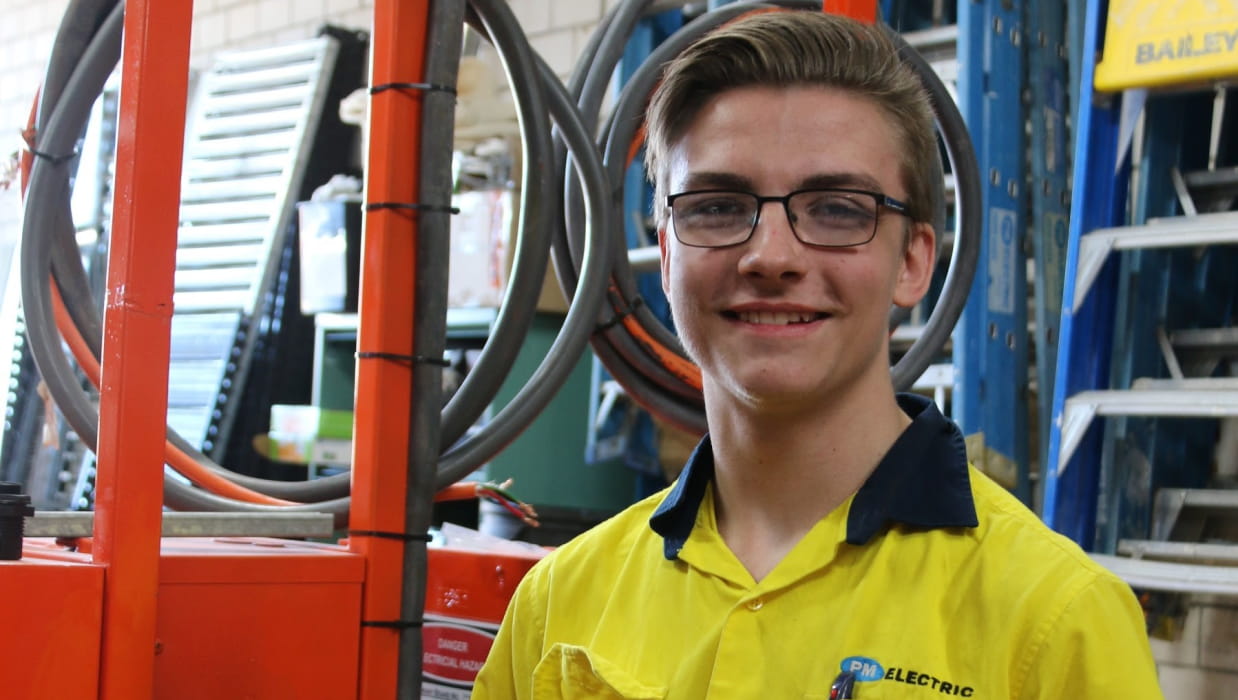 Do you want to learn more about what we do at PCYC? Learn about our Rise Up Program with this amazing success story from Noah Carpenter!
Don't let his name fool you, Noah Carpenter is set for a future as an electrician!

Noah is the latest success story from Fit For Work at PCYC Balmain, when he landed an apprenticeship with an amazing national company - the National Electric and Communications Association (NECA). This is an amazing achievement for the Rise Up Program and for Noah himself, as every year more than 1000 young people apply for just 140 apprenticeships and Noah managed to earn his spot.
He started his apprenticeship with commercial contractors, PM Electrics in Sydney, and he's really happy working hard and learning a lot. It's a great win for Noah but it didn't come easily. He came to PCYC NSW and the Fit For Work program half way through year 11 because he couldn't see the point in staying at school. "What was I going to do with an ATAR? There was no way I could go to Uni," he said. ''I talked to the Youth Case Manager at PCYC Balmain and he encouraged me to join the next Fit For Work group. 

The program helped me decide what I should do and I chose to be an electrician after doing a TAFE course on PC repair." Noah received extra tutoring in maths to help him pass his NECA test. That maths boost will help with the regular tests he needs to become a qualified electrician. Peter Murray, Founder of PM Electrics, said Noah is very engaged at work and willing to learn. "I think the Fit For Work program taught Noah a lot about applying yourself to whatever task you have in front of you," he said. 

"Noah's work ethic is really good and he's just a great person to have around. We are really happy to have him with us." Noah said he would encourage any young person who is struggling at school and does not know what they want in the future to contact their local PCYC club. "From my first Fit For Work class at PCYC Balmain I felt welcome. I want everyone to know that there is a place for them." 

When young people are offered access to an alternative learning environment, it can build commitment, resilience and motivation. It also provides them with essential employment skills through work experience and exposure to industries and businesses.