We get young people active in life.
We develop their skills, character and leadership.
We reduce and prevent crime by and against young people.

PCYC was established in 1937 by Police Commissioner William John MacKay. It was a partnership forged with the community via Rotary to provide young people with a safe and positive alternative to the streets. Today, we operate more than 67 clubs and centres throughout New South Wales, with more than 100,000 members and more than 140 different activities – making us one of the largest youth organisations in Australia.

"Australia's pre-eminent non-profit Youth Organisation working with Police and community to empower young people to reach their potential"
William John Mackay was born in Scotland in 1885, and grew up in the industrial squalor of 19th century Glasgow. And as a teenager, Bill Mackay discovered that the only places he could meet his friends was out on the streets. There were no organised games, activities or safe places to go.

At age 19, William Mackay followed his father into the City of Glasgow's police force. Looking for greater opportunities afield, Mackay immigrated to Australia and, in 1910 at the age of 25, joined the NSW Police Force. In 1936, William Mackay, as the new NSW Commissioner of Police, travelled overseas with a brief of "reviewing the methods of combating crime".
In Norwich, England, he found a Police Boys Club that gave young people an opportunity to overcome some of the negative impacts of the tough environments they grew up in. He later visited Germany and Italy, and then the US, where he reviewed youth movements such as the Police Athletic League.

On his return to NSW, he took the best of these schemes and, at a Sydney Rotary Club lunch, assembled Rotarians for their support:
"To raise funds to provide suitable places where lads, brought up in industrial areas, could meet, play, and engage in sport, giving them a chance in life and preventing them becoming street corner loafers."
The Rotarians responded to the Commissioner, and there was a drive for funds to launch the first Police Boys Club.

They secured agreement that a disused Police lock-up in Woolloomooloo would become the first Police boy's club, with the government paying for the cost of converting the buildings, and Rotary responsible for the cost of equipment, libraries and furniture.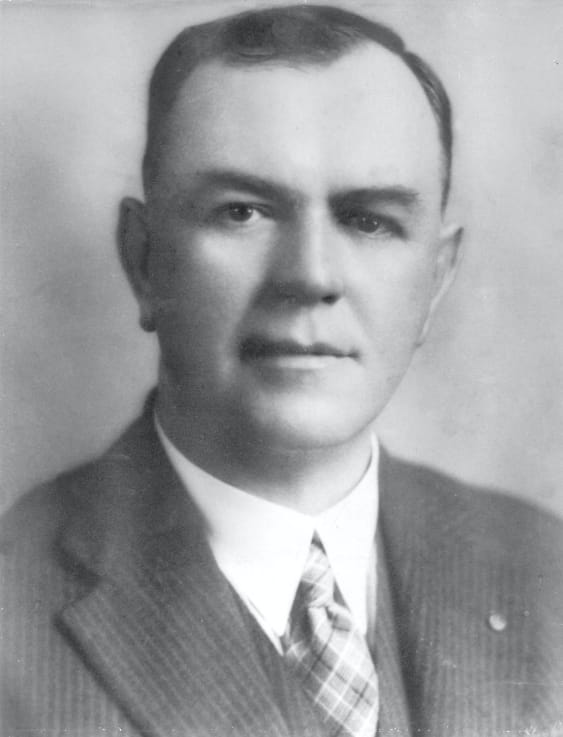 In March 1937, Commissioner Mackay wrote to the Metropolitan Superintendent, about four boys age 10 to 16, convicted of breaking, entering and stealing in the Balmain division:
"Where four boys of the age of these lads are on the one day charged with such a serious offence… it appears to me that it is time the Police Department took some steps to dissuade them from malpractices of this nature by encouraging them to indulge in sporting and Club activities," he wrote.
By August 1937, the Balmain Police Citizens Boys Club was established.

At the Club, Sylvia Chase, the librarian, and a Mrs Nichols, a constable's wife, would serve the boys tea and biscuits. The widowed Mrs Chase spent 22 years at the club every night, handing out books, soft drinks and biscuits.

By 1940, there were 16 Police Boys Clubs operating throughout NSW.

Today, our Police youth case managers work closely with other agencies, like the departments of community services and education and communities, taking a "holistic" approach to the needs and problems of each young person.
"PCYC means less truancy, less crime and more young people feeling better about themselves, more confident and more socially capable"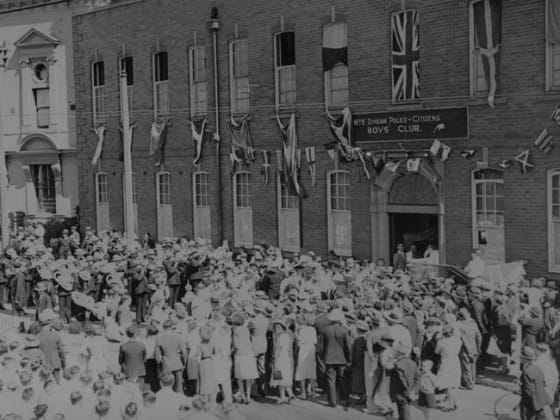 Once known as the Police Boys Club, PCYC NSW facilities today are a centre for all genders, all ages and all members of the community.
Our clubs offer fun, fitness and friendship, where all can enjoy a wide range of sports, arts and recreational activities, in a safe environment.